A Message from Our Team:
Dear Rinks Customers and Families,
We hope you and your families are staying safe and healthy.
During this difficult time, we want to support all your skating dreams and ambitions. You matter to us and we want you to know we care about your health, well-being, happiness and aspirations. Below you will find skating resources, tips, exercises, activities and more to help you stay on top of your training, stay active and stay engaged while at home. 
We can't wait to have you all back on the ice with us, 
Alex Chang
Figure Skating Director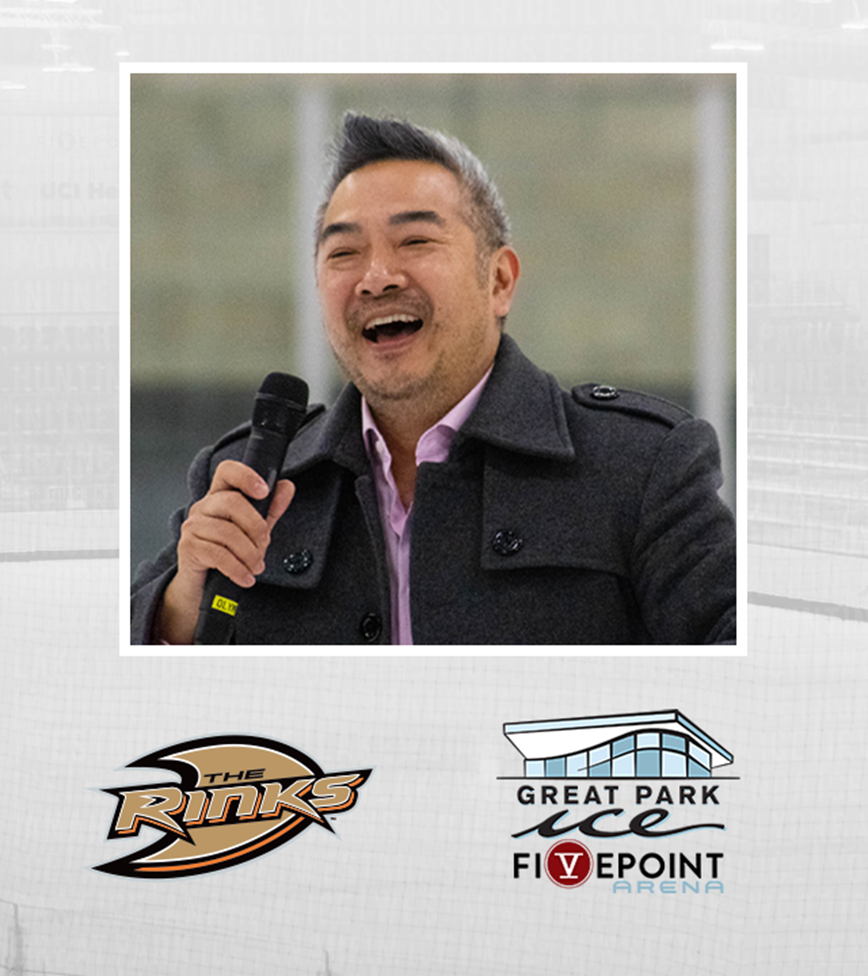 -A special thanks to U.S. Figure Skating and Learn to Skate USA for their continued support of our programs and skaters. 
Return to Play
The Rinks & Great Park Ice are now open for limited programming. The Rinks and Great Park Ice are currently offering day camps, gym, and fitness activities by prepaid registration only. Consistent with government-issued guidelines, there will be no public programming (e.g., public skating, birthday parties, league play, classes) at this time. Please follow the link to the right for how to register for a specific program and "how to" return to the ice and/or playing surface.
Virtual Training Sessions
Join our Team as we share training exercises you can do at home! Whether you're a novice or advanced skater looking for a fully-programmed workout, we have something for you. We will continue to post new content from our professional staff to keep it moving, active and FUN!
Missed the live sessions? We've got you covered!
Visit The Rinks YouTube channel for pre-recorded lessons for every skill level!
Click Here for More Videos
Quick Tips
Join our Team as we share training drills, workouts and challenges you can do at home!  We are adding new content all the time. Be sure to follow & tag us on Instagram @the_rinks & @greatparkice to show us how you're training at home!
The Rinks
Great Park Ice
Click here for more quick tips!
As skaters prepare to return to the ice, it's important to ensure your equipment is operating and fits properly. Kevin Wu, Jackson Ultima Tech Rep, will walk you through some key protocols to help ensure a smooth and safe return to the ice.