February 16, 2021 9:53 AM
Longtime coach John Pellegrino passes away
By Chris Bayee
Consistent, dependable, reliable and so much more. That's how Anaheim Jr. Ducks 18U AA head coach Mike Perkins described longtime assistant John Pellegrino.
Pellegrino, a longtime Southern California youth hockey coach, passed away after suffering a medical emergency while the bench during warm-ups before the Jr. Ducks' game against the Orland Park Vikings on Saturday, Feb. 13. 
Medical personnel were on site and attended to him before he was rushed to an area hospital. He was 52.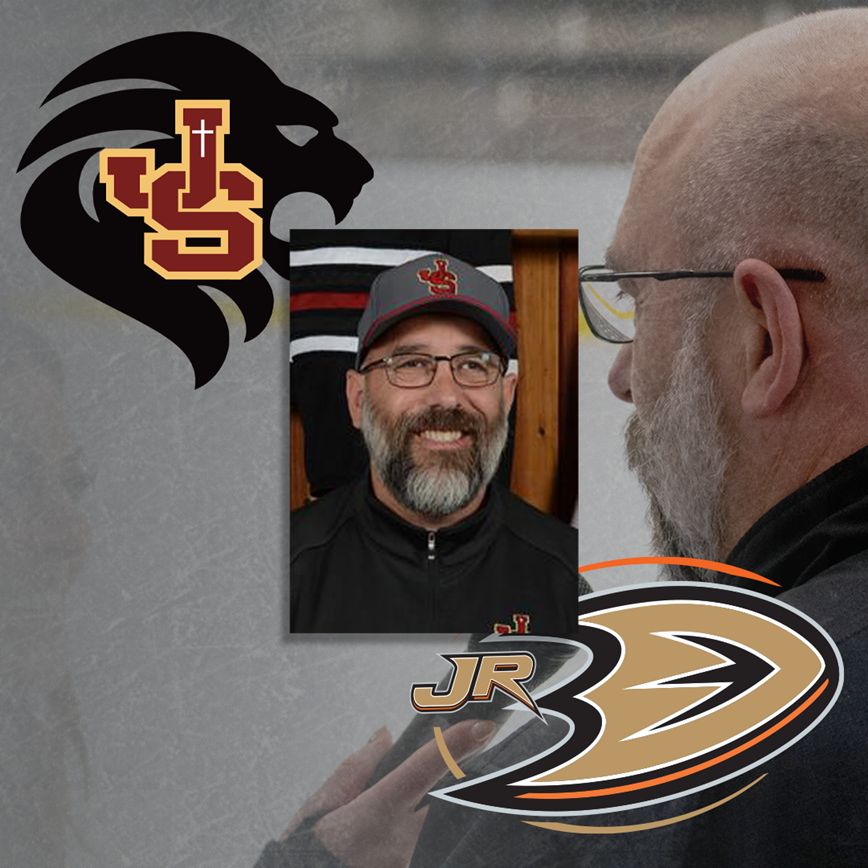 Pellegrino coached for the Jr. Ducks, JSerra in the Anaheim Ducks High School Hockey League and for Orange County Hockey Club. He is survived by his wife Lisa and sons Kyle (24) and Michael (20), who played 16U AA and 18U AA for the Jr. Ducks and currently plays ACHA hockey at San Diego State.
"John was a great example for young people on how to be a man, how to be a decent human being," Perkins said. "He was a strong Christian, strong in his Catholic faith.
"You have to surround yourself with good people, and John was that. He was always there for players and coaches. He was a great friend. We're all still trying to process this."
The Jr. Ducks were participating in the North American Prospects Hockey League (NAPHL) 18U Showcase in North Texas over President's Day weekend when the incident occurred.  
The team faced a big decision the following day about whether or not to continue playing in the event.
"John would have wanted us to play," Perkins said. "We talked to the players and the parents and decided to play."
The Jr. Ducks defeated Arizona Mission, 6-2, and reached the quarterfinals, where they defeated the Tri Valley Blue Devils, 6-3.
"We have close ties with Arizona Mission, and they have been unbelievable in their support of our program over the years," Perkins said. "There was no better team for us to play after this than them.
"After the game, they joined our team in kneeling around our net. Our hearts go out to Lisa, Kyle and Michael. They are top-notch people."
Perkins said there is a lengthy list of individuals and organizations that deserve thanks for their help during this trying time. "Our attitude is one of gratitude for those who have been there for John's family and our team," he said. 
"This is a long list and should include: the Dallas Youth Hockey community, which has started a GoFundMe for the family; the Texas Tigers organization has been there for us from the moment this happened; the Dallas Stars reached out to check in on us; the referees at the game were incredible – they were there with Doug and I to respond to John, checking his pulse; the three first responders who were on the scene were incredible.
"Also, the rink staff at Children's Heath StarCenter could not have been better. We also want to give a big thank you to the NAPHL, particularly president Mark Frankenfeld, director of player personnel Tony Zasowski and Craig Barnett. Their entire staff has been unbelievable."
Funeral arrangements are still being planned.