October 18, 2021 11:29 AM
The Rinks & Great Park Ice Skaters to take part in Skate America October 22-24
ISU Grand Prix Series Opens This Weekend in Las Vegas with 2021 Guaranteed Rate Skate America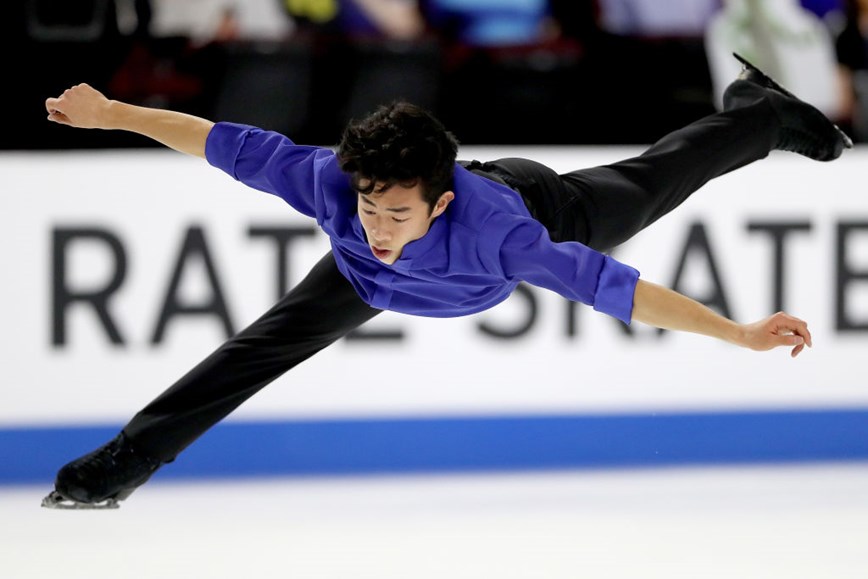 Eighteen U.S. athletes will compete at 2021 Guaranteed Rate Skate America, the first event of the 2021 International Skating Union (ISU) Grand Prix of Figure Skating Series, Oct. 22-24, at the Orleans Arena in Las Vegas.

NBCSN will air the pairs and men's short programs live from 9 p.m. – 12 a.m. (ET) on Friday evening. Saturday's events will also be live on NBCSN with the rhythm dance and women's short program airing 5:30-8 p.m. ET, and the pairs and men's free skate airing from 10 p.m. – 1 a.m. ET. On Sunday evening from 3-6 p.m. ET, NBC will showcase the free dance and women's free skate live. Terry Gannon will handle play-by-play responsibilities and will be joined by reporter Andrea Joyce throughout the event. Olympic gold medalist Tara Lipinski, three-time U.S. champion Johnny Weir will call the action with Gannon for the women's, men's and pairs events, while 2006 Olympic silver medalist Tanith White will join for the ice dance segments.

Peacock Premium will provide live and on-demand coverage of the entire event. Additionally, Olympic Channel: Home of Team USA will present encore coverage from Skate America® and all Grand Prixes this season the week following the competition's conclusion. Both the broadcast and streaming schedule are detailed below.

The Ice Desk will stream live from Las Vegas on U.S. Figure Skating's Facebook and YouTube pages. Ali Reid will host the coverage with Olympians Mirai Nagasu (2018 Olympic Team Event bronze medalist and 2008 U.S. champion) and Polina Edmunds (2014 Olympian and three-time U.S. medalist) joining for commentary with a variety of additional guests.

In addition to Ice Desk, U.S. Figure Skating is providing the 2021 Guaranteed Rate Skate America Virtual Fan Experience to help fans feel close to the action from home and enhance the on-site experience. The site offers everything Skate America®, from the full event schedule and starting orders, Ice Desk coverage, giveaways and more. Fans can catch the latest buzz from the event with Consumer Cellular's Stories Worth Talking About news section. Once the competition starts, fans can relive the best moments of the event with Prevagen's Skate America Memorable Moments photo gallery.

Tickets, starting at $35, and additional information about the competition, are available by visiting 2021skateamerica.com.

The 18-member U.S. delegation at Skate America® features reigning U.S. champions Nathan Chen (men), Alexa Knierim and Brandon Frazier (pairs), and Madison Hubbell and Zachary Donohue (ice dance), as well as 2021 U.S. silver medalist Amber Glenn. 2018 Olympians Vincent Zhou and Madison Chock and Evan Bates will also compete in Las Vegas. The international field boasts multiple Olympic and World medalists, including 2021 World bronze medalist Alexandra Trusova, 2018 Olympic silver medalist Shoma Uno, and three-time World medalists Evgenia Tarasova and Vladimir Morozov.
For full story, click here