The Rinks & Great Park Ice and FivePoint Arena are dedicated to developing skaters of all ages and skill levels through our Learn to Skate, Skating Academy and High Performance programs. 
Congratulations to the skaters below, who exemplified what it means to be Skater of the Month through their hard work and dedication to the sport!
Anaheim ICE
Alessandra Kuo
Congratulations Alessandra Kuo for being selected as the Skater of the Month for The Rinks – Anaheim ICE for October 2021. In late September, Alessandra won 1st place at the SoCal Invitational Series Final in the Preliminary Girls division. This was an invitation only competition for the top 12 skaters in a series of competitions where 46 skaters participated in her level.
Alessandra started in the Anaheim Learn to Skate program in 2015 and excelled through the Learn to Skate program, Skating Academy program, and now trains on Anaheim Freestyle Sessions as a competitive skater. This year, in addition to competing and going to school, she passed the very difficult Novice Moves in the Field test at only 9 years of age!
Congratulations Alessandra on representing Anaheim and home club, Glacier Falls FSC, in this prestigious event!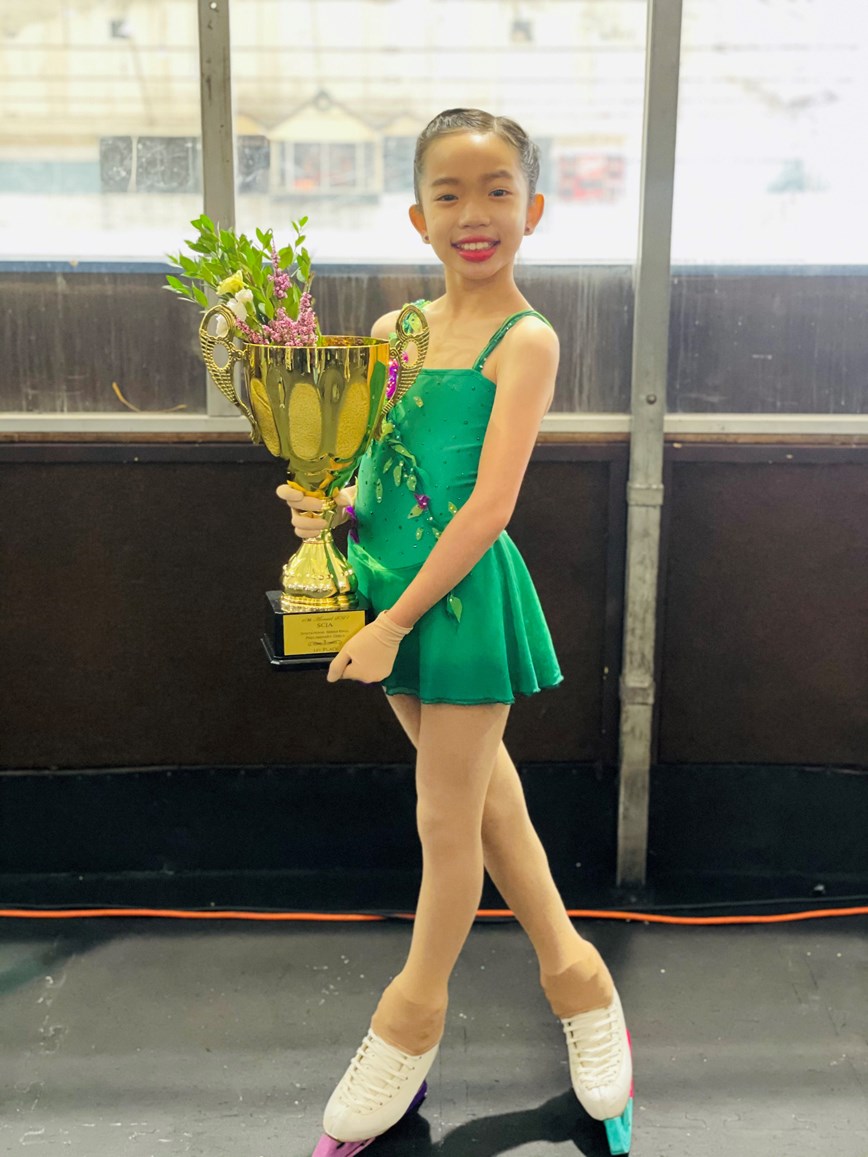 Great Park - Learn to Skate
Ethan Leung
Congratulations to Great Park Ice's 'LTS Skater of the Month,' Ethan Leung!
Ethan is always happy to be at the rink. He enjoys practicing his jumps and spins. Ethan loves to learn new skills on the ice including spread eagles and fun stroking patterns.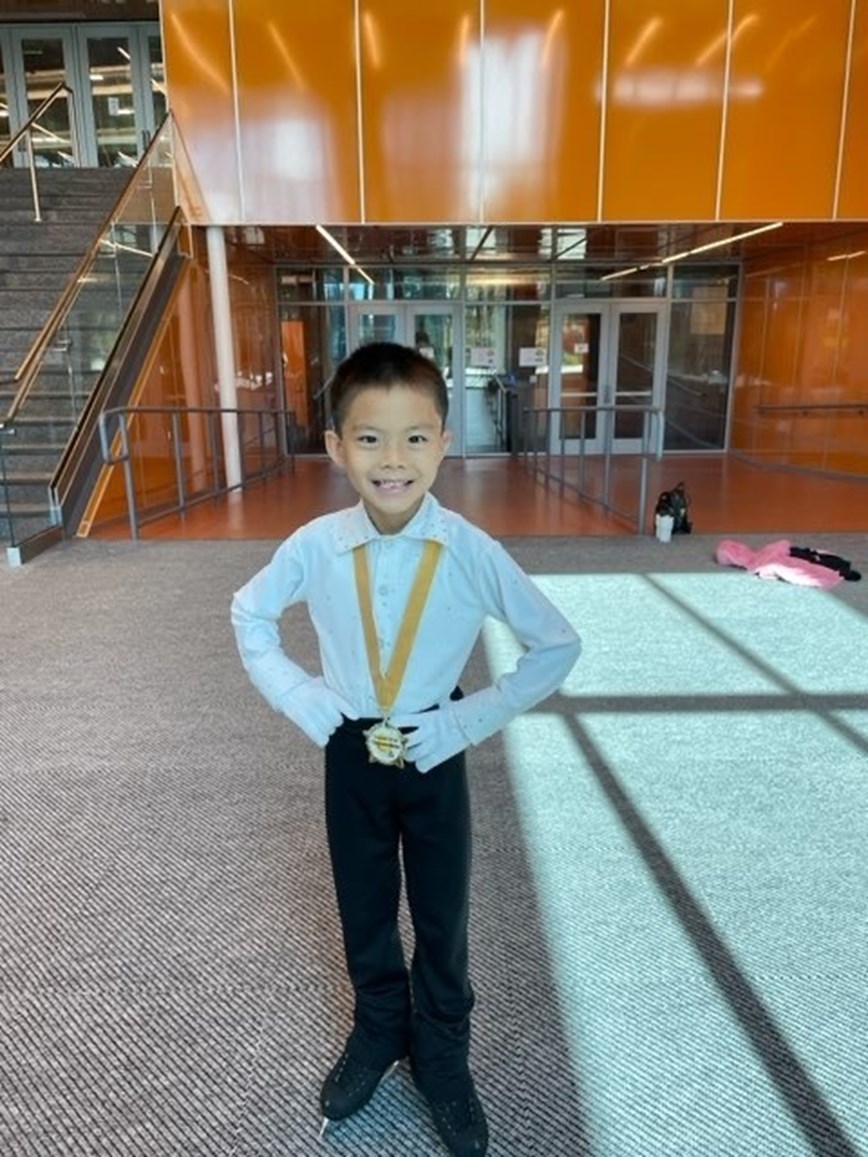 Great Park Ice - Competitive
Iris Huang
Congratulations to Great Park Ice's 'Competitive Skater of the Month,' Iris Huang.
Iris began skating when Great Park Ice opened in Learn to Skate Snowplow 1. At six years old she has become a competitive skater demonstrating determination and grit beyond her years. She began the competition season at High Beginner and finished at Pre-Preliminary meeting her goal of landing axels in competition. Never settling for less than her best, conquering new double jumps has motivated her to set even bigger goals for the upcoming year.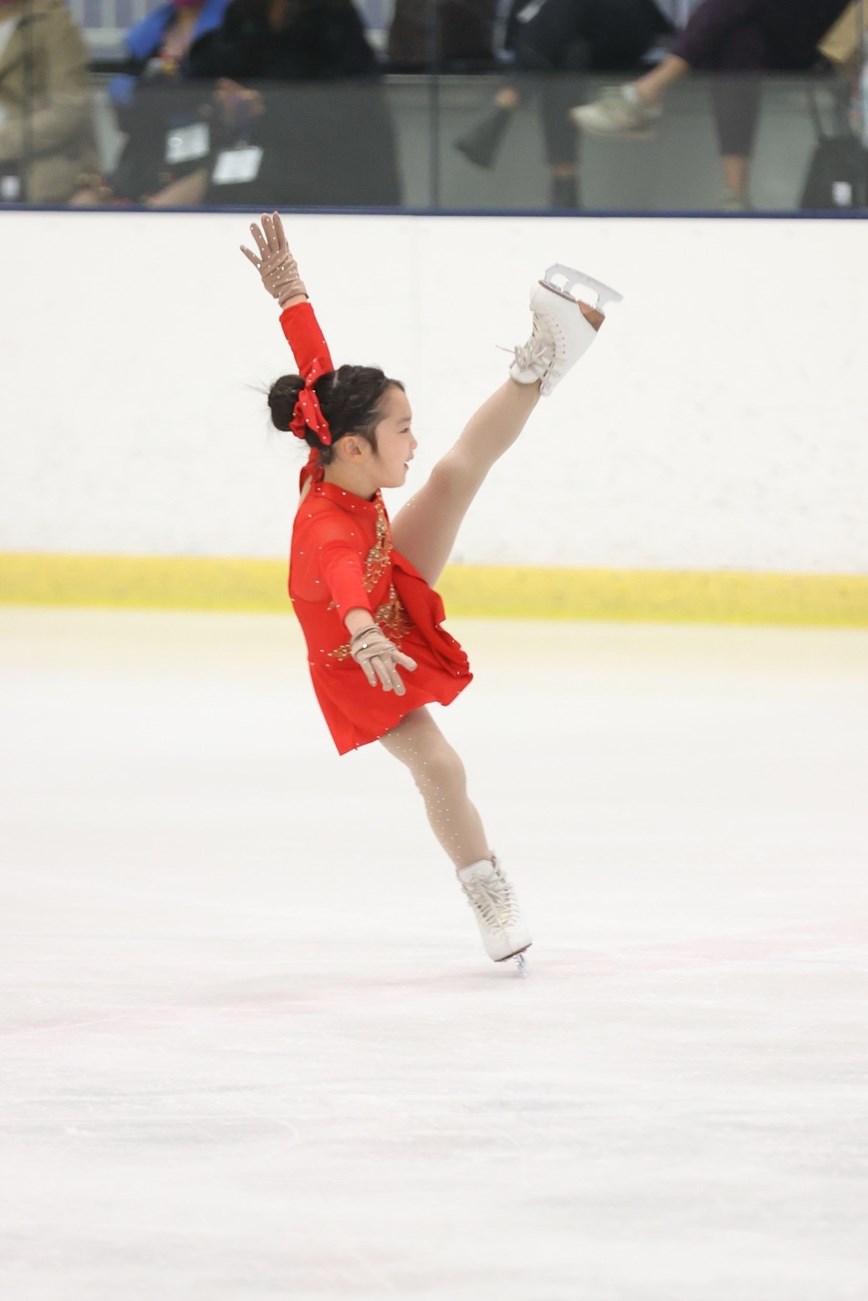 Lakewood ICE
Elyce Lin-Gracey
Congratulations to Lakewood ICE's 'Skater of the Month,' Elyce Lin-Gracey, who is collecting many medals this season! Last month at the 2021 US Challenge Skate in Norwood, Massachusetts, Elyce won the Novice Short with 52.73 points. Hailing from Pasadena Figure Skating Club and home rink of Lakewood ICE, she successfully completed a triple Lutz-double toe loop combination to open her short program. Coaches are Naomi Nari Nam and Amy Evidente.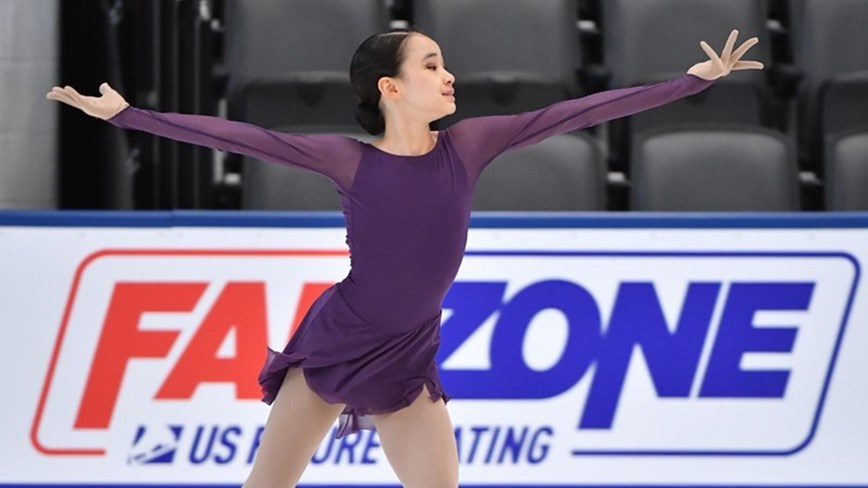 Poway ICE
Paria Pourmajid
The Rinks Poway ICE is excited to announce our "Skater of The Month" ... Paria Pourmajid!  After receiving second place at the Glacier Falls Summer Classic, this 14-year-old high school freshman is looking forward to attending Poway's Christmas Show in December.  She is currently performing in her school's band and is working hard towards her Juvenile Moves In The Field test.  Paria has expressed interest in becoming a future Junior Instructor for The Rinks Poway ICE and enjoys helping and supporting her training mates whenever she can.  The Rinks Poway ICE is very proud of Paria and all her accomplishments!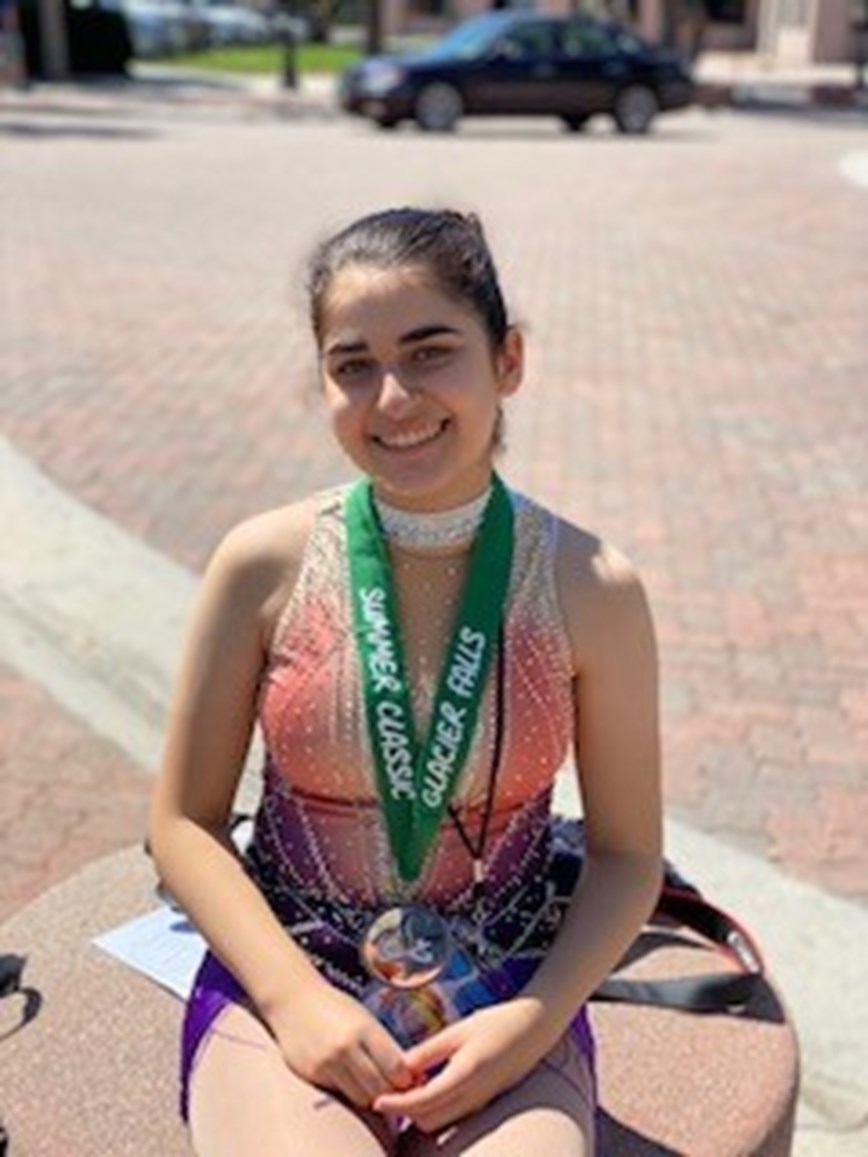 Westminster ICE
Evelyn Truong
Congratulations to 10 year-old Evelyn Truong, Westminster ICE's "Skater of the Month!"
Evelyn is a very busy 5th grader at Christ Cathedral Academy who skates on the Matrix Pre-Juvenile Synchronized Skating Travel Team. She is part of the Westminster Ice Academy and is coached by Dianne DeLeeuw. Evelyn recently won a Gold Medal at the Orange County Open US Figure Skating competition. In addition to her on ice activities she loves music, is a vocalist and amateur song writer. When there is free time Evelyn draws Anime and does YouTube videos!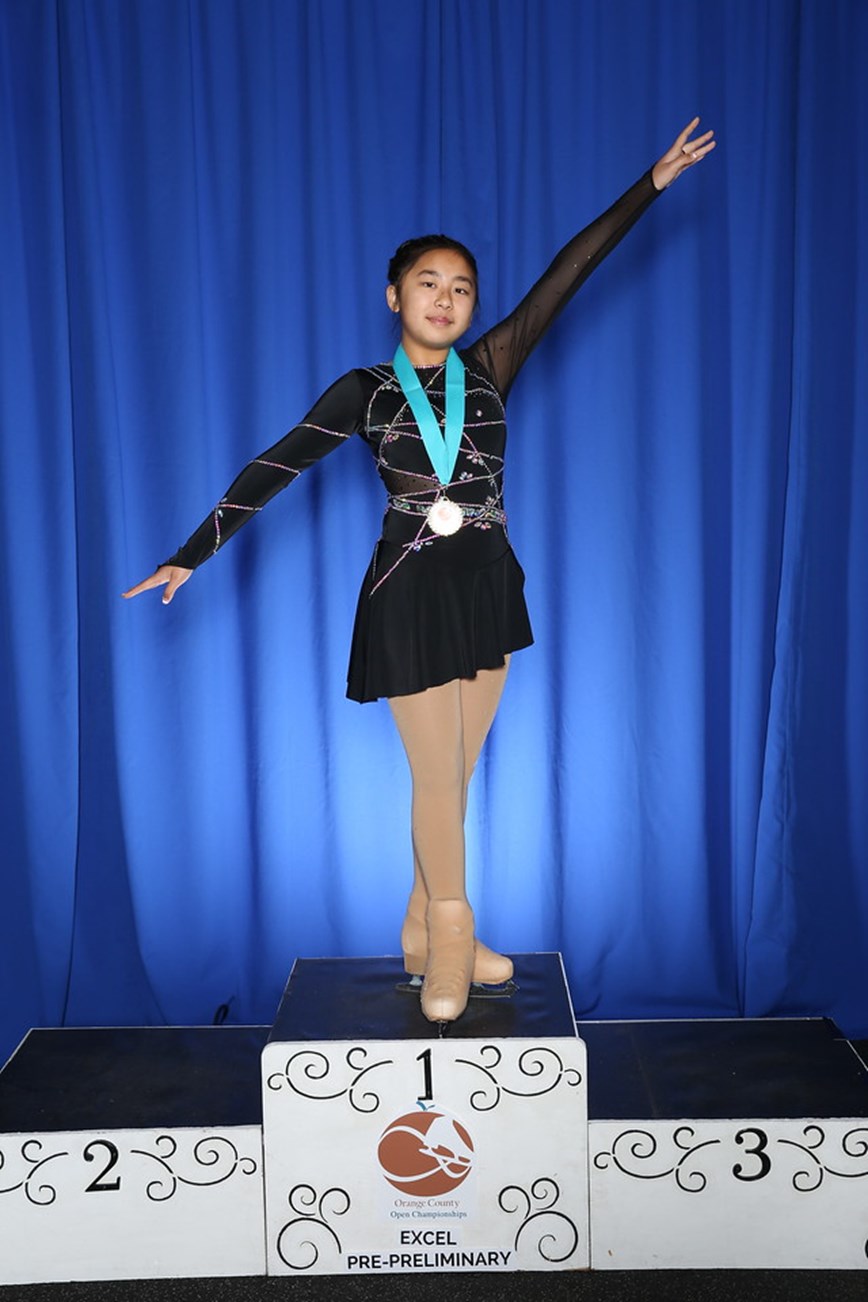 Yorba Linda ICE
Amber Lin
Yorba Linda ICE's "Skater of The Month" is 12 year-old Amber Lin! Amber recently medaled at Showcase Nationals and won the prestigious "Dinger Award" at the "Orange County FSC Open" which is awarded to the Skater with the best artistic program! What's very special is that Amber Lin's Coach, Michelle Hardin, won the same award over 20 years ago! Amber is coached by Michelle Hardin and Katie Schaefer.