The Rinks & Great Park Ice and FivePoint Arena are dedicated to developing hockey players of all ages and skill levels through our Little Ducks, Hockey Initiation and Rec League programs
Congratulations to the players below, who exemplified what it means to be Player of the Month through their hard work and dedication to the sport!
Anaheim ICE
Cedric Luc
Cedric has been working hard all year to improve his skills. He can be seen out at stick times, summer camps, and clinics working on his game. Cedric is a leader on his 8u in house team, Penguins, where he inspires his teammates. Congratulations Cedric!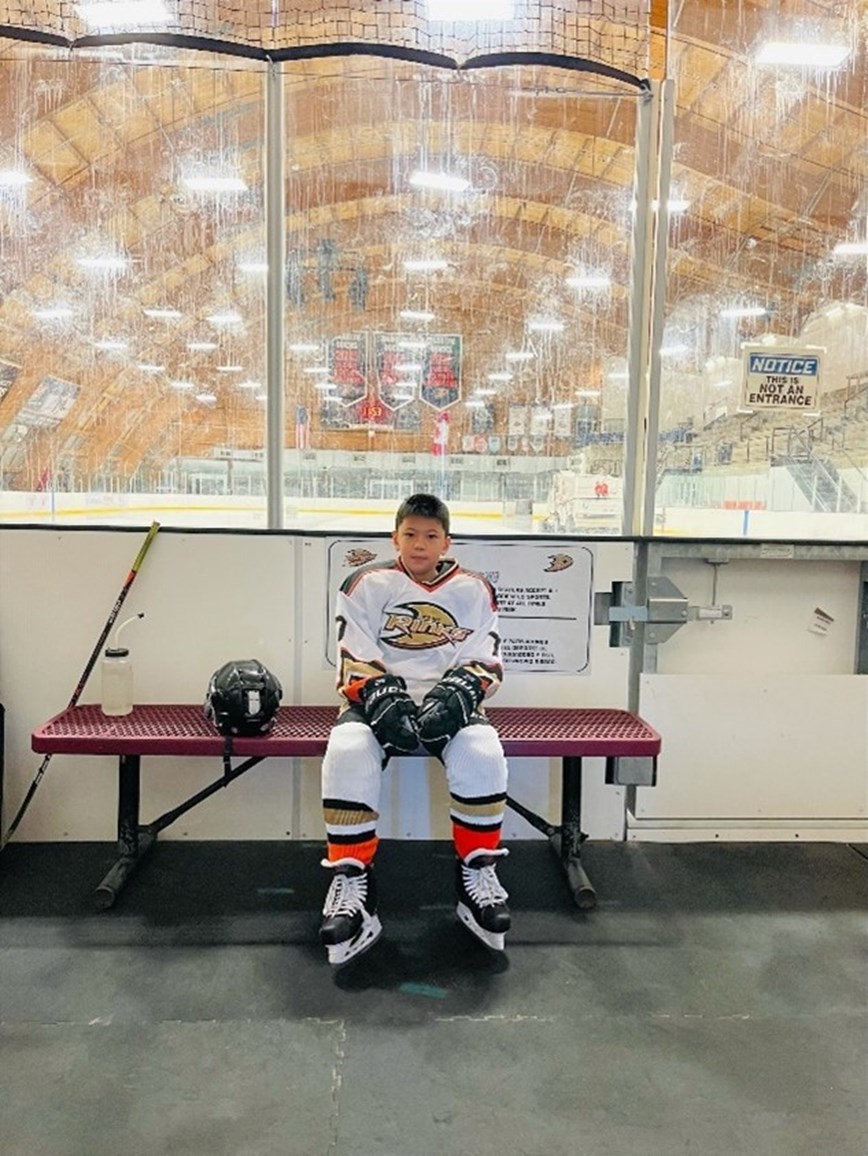 Great Park Ice
The Short Kids
This month's Players of the Month are the "Short" kids…Emma, Caden, and Lil Dean! The shorts have been here at Great Park Ice right from the beginning.  Emma has worked her way up the ladder through our Grassroots programs, All World Hockey camps, Rec League and is now playing for the Lady Ducks! Caden has followed his older sister through our programs and All World Camps as well and is currently playing in our 10U Rec League. The Jr Ducks are not too far away for Caden! Lil Dean is keeping the family tradition going strong and is a member of our 6U Rec League! It has been a pleasure to watch the progression and development of the Short's and I'm looking forward to seeing them continue to grow as hockey players.  Congratulations Emma, Caden and Lil Dean!
Lakewood ICE
Tanner
Tanner is currently playing in the 10u East/West division as an 8-year-old. He has had a passion for hockey ever since he first started in our Learn to Play program at Lakewood Ice. His work ethic is unmatched, as he always strives to be better every time, he touches the ice.  During the off-season Tanner will be playing basketball, and football, to have fun and continue to development is agility, balance, and coordination. Keep up the good work Tanner!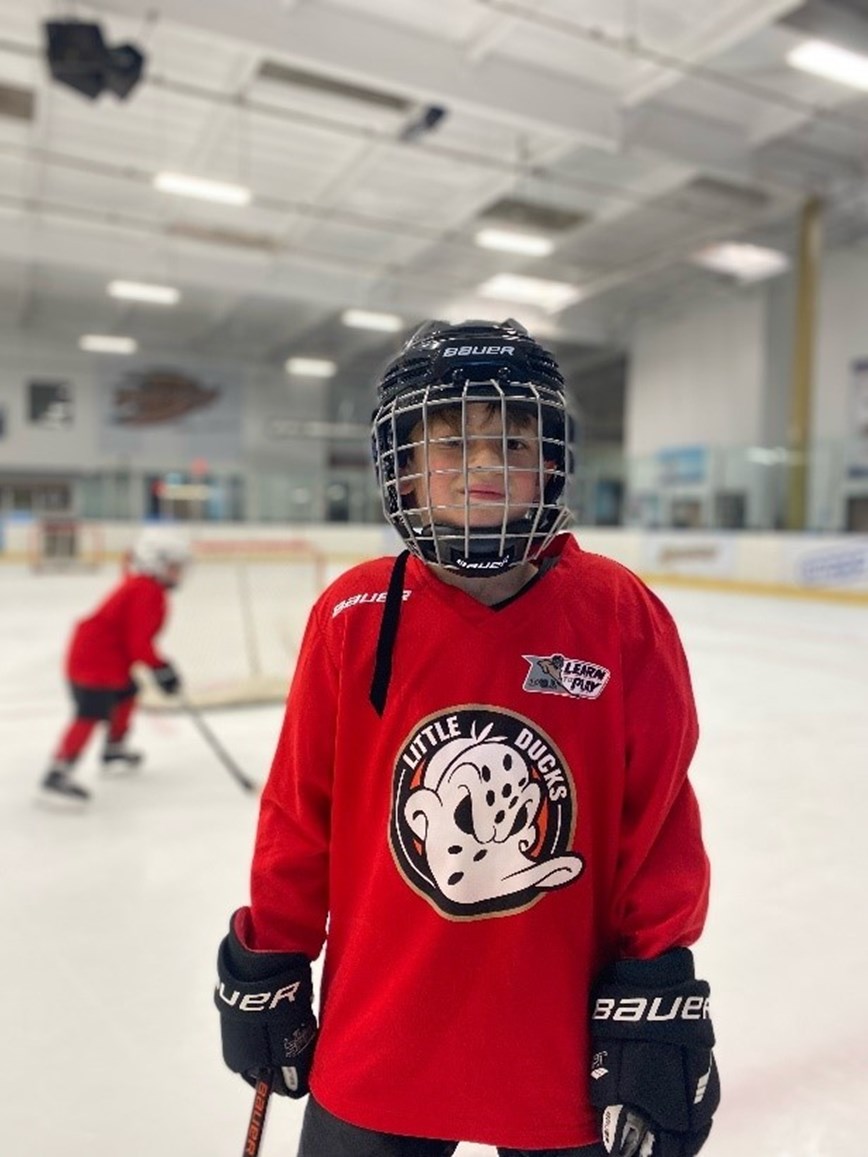 Poway ICE
Holt
Holt is 7 years old for a few more days, Nov 10.  He has been playing hockey since he was 4. Holt started his Hockey career with the Learn to Play program through the San Diego Gulls and then moved on to the Little Duck's Hockey Initiation all at The Rinks- Poway Ice.   When Holt turned 6, he got Goalie Pads for Christmas and Thanks to Poway Ice's great coaches. Holt is now playing goalie for the 8U In-House Poway Ice team as well as the Jr. Gulls on the Mite B Team.   Holt has big dreams of playing for the Golden Knights. Congratulations to Holt!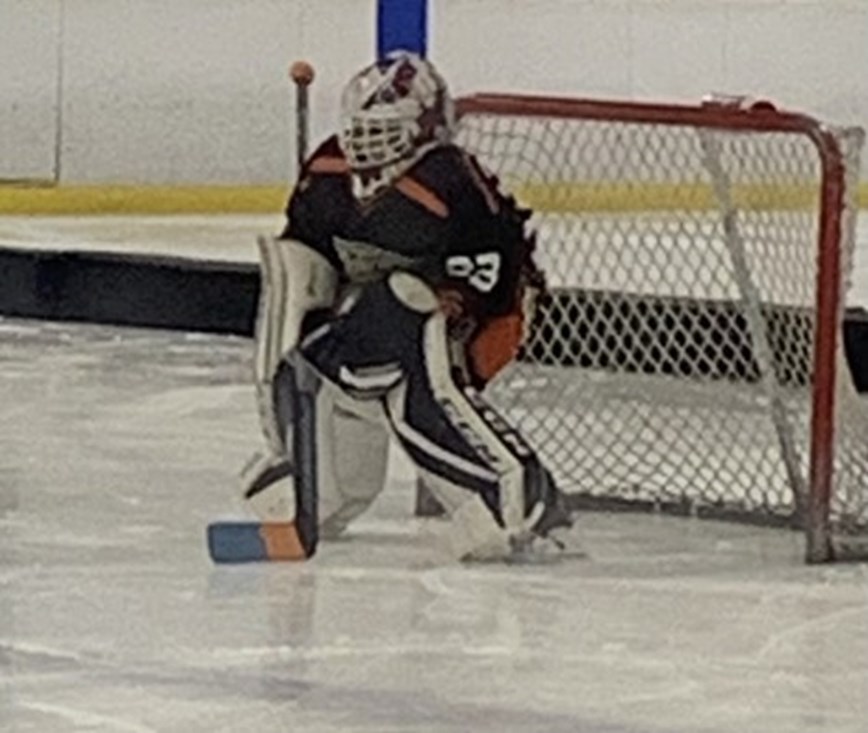 Westminster ICE
William Liao
William pushes himself every time he is on the ice.  William isn't afraid if falling, he listens well at instructions and treats everyone with respect. His favorite hockey team, of course, is the Ducks and his dream job is to play in the NHL!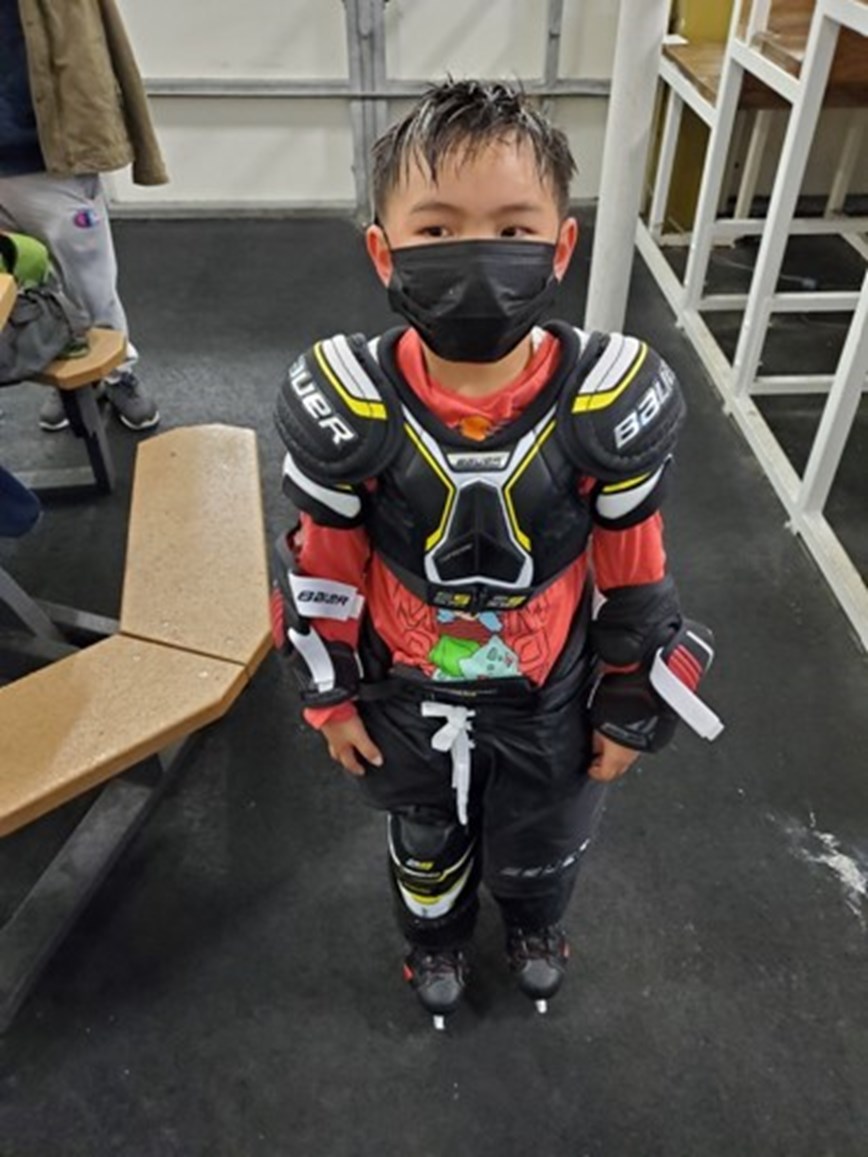 Yorba Linda ICE
Corey Reimbold
Corey Reimbold has been working hard on development his skills. You can see his progression through his skating and overall skills. We are excited to see him continue to grow as a little Duck.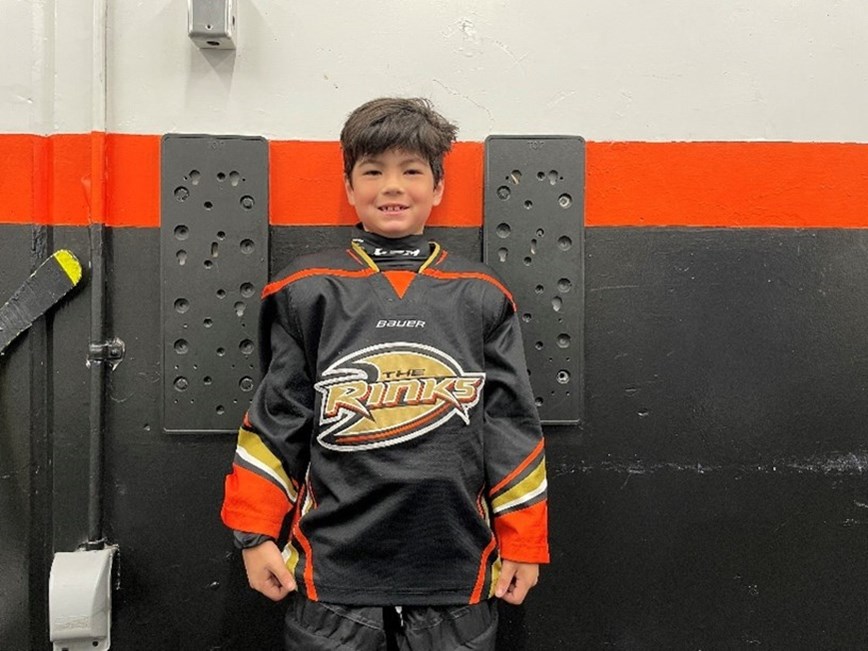 Irvine Inline
Brooklyn
Brooklyn is a figure skater who decided to play on her brother's hockey team one season and has never looked back!  She's an aggressive defender who loves being part of a brother/sister duo where she handles the defense and William takes care of the scoring.