The Rinks & Great Park Ice and FivePoint Arena are dedicated to developing hockey players of all ages and skill levels through our Little Ducks, Hockey Initiation and Rec League programs
Congratulations to the players below, who exemplified what it means to be Player of the Month through their hard work and dedication to the sport!
Anaheim ICE
Isaac Miszti
Isaac is always excited to be at the rink. At just 4 years old he has already made it to hockey 2 and is about to start his first season of rec league! Isaac loves to spend time on public skate with his friends playing, racing, and working on their skills. He can also be seen supporting his sister as she figure skates and practicing his puckhandling on sticktime. Congratulations Isaac!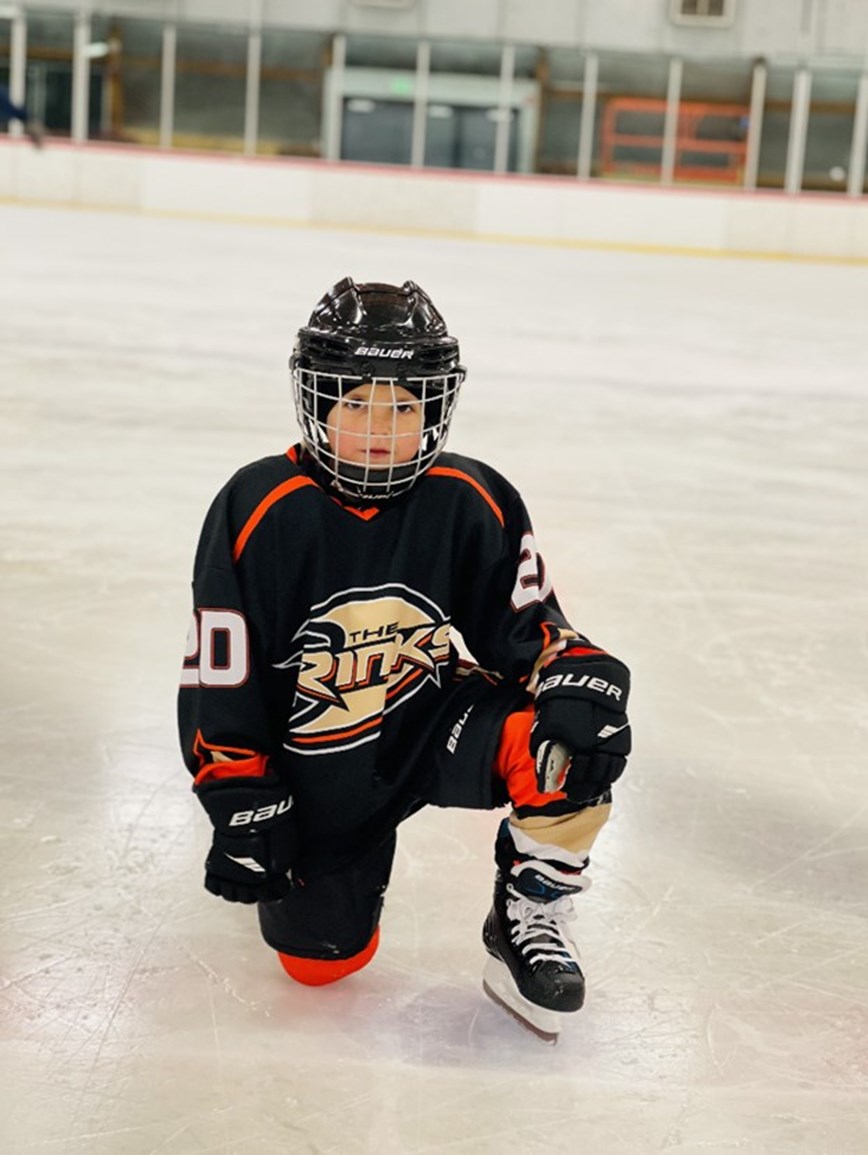 Great Park Ice
Sean Latchman
This month's Player of the Month is awarded to Sean Latchman! A veteran Great Park player well-known throughout the Great Park community for his bright personality, passion for hockey, and humility. Next year, Sean plans to join the ADHSHL with the Irvine Warriors and give back to the community by volunteering to help coach our grassroots programs. We look forward to watching Sean continue to develop as a player and as a young man. Congratulations again!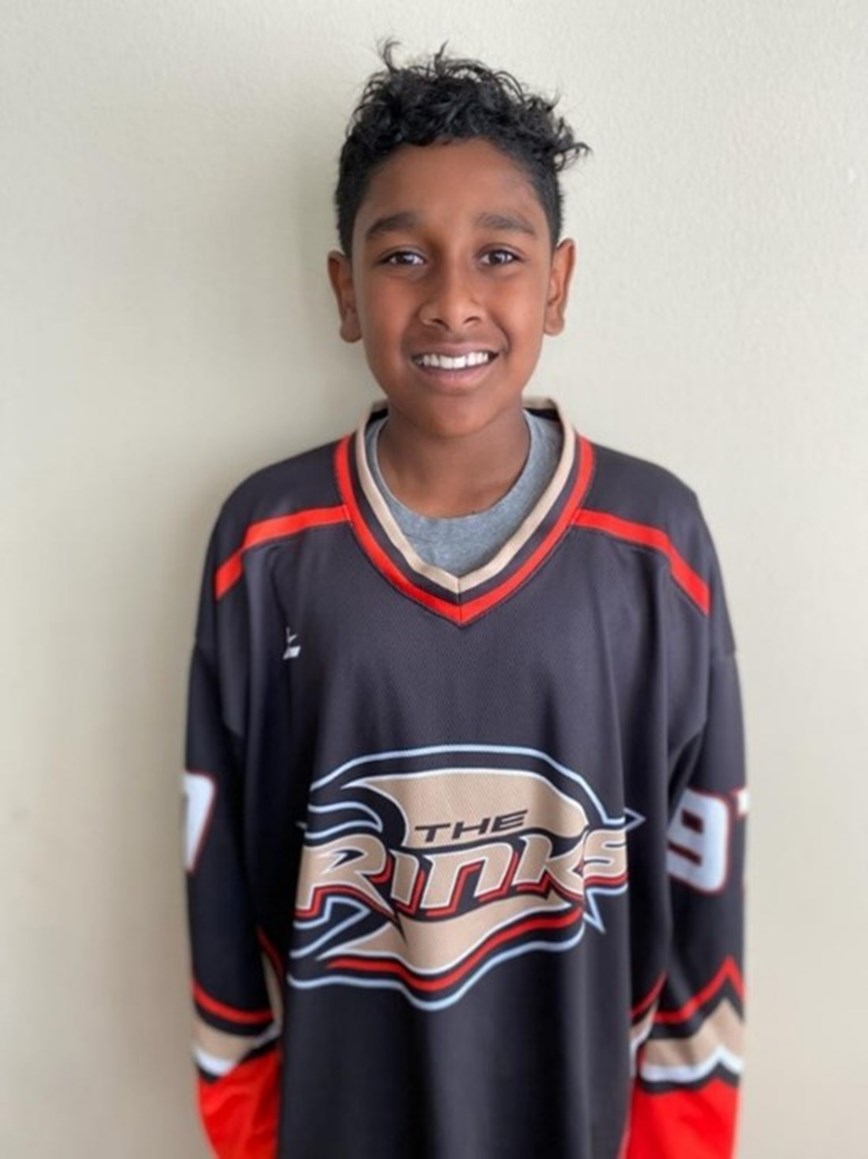 Lakewood ICE
Ryder
Ryder has been so much more than a solid performer as a player for our team. He has blossomed into a true leader, and most importantly, a player that everyone on the team naturally gravitates to for guidance, friendship, and mentoring. He really fills any void much like an adult coach. He helps our goalie prepare and dress for games. He leads warm-ups in dry land practice. He explains drills to the kids that aren't quite getting it. We treat him like an assistant coach, and he excels in every facet of that. 
We actually got a note from one of the parents a few days ago, that her son had the most amazing experience, as a first season player, for many reasons, but the one that stood out in her mind, was the inclusion, and encouragement, that her son was given by the leaders on our team. Ryder was at the forefront of those leaders.
As a coach, I cannot express the value of a "Ryder" on any team. Chris and I often talk about how bright his future is, if he has this maturity, focus, ambition, skill, leadership, and empathy for his teammates, at the age of 12! 
What he has shown us, and everyone around him, is why we coach.
-Don Lamkin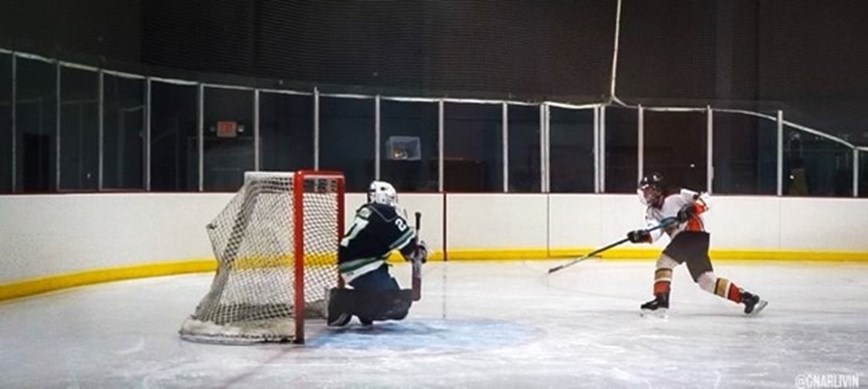 Poway ICE
Cailin & Georgia Broderick
Cailin (8) and Georgia (5) Broderick started with the Rinks Learn to Play program.  They continued through the programs, Little Ducks and Initiation, and is now playing in the Mites In-house league.  This sister team eat, sleep, and breathe the sport of hockey- their favorite team? Obviously, the Anaheim Ducks!
Westminster ICE
Owen Combs
Congratulations to Owen Combs on being selected for Youth Player of the Month - Westminster Ice!  Owen loves to play hockey because it's fun and always challenges me. He loves skating fast and making goals! His favorite team is the Ducks of course and his favorite players are Ryan Getzlaf and Nathan Beaulieu. Outside of hockey, Owen loves to skate, ju jitsu and surf.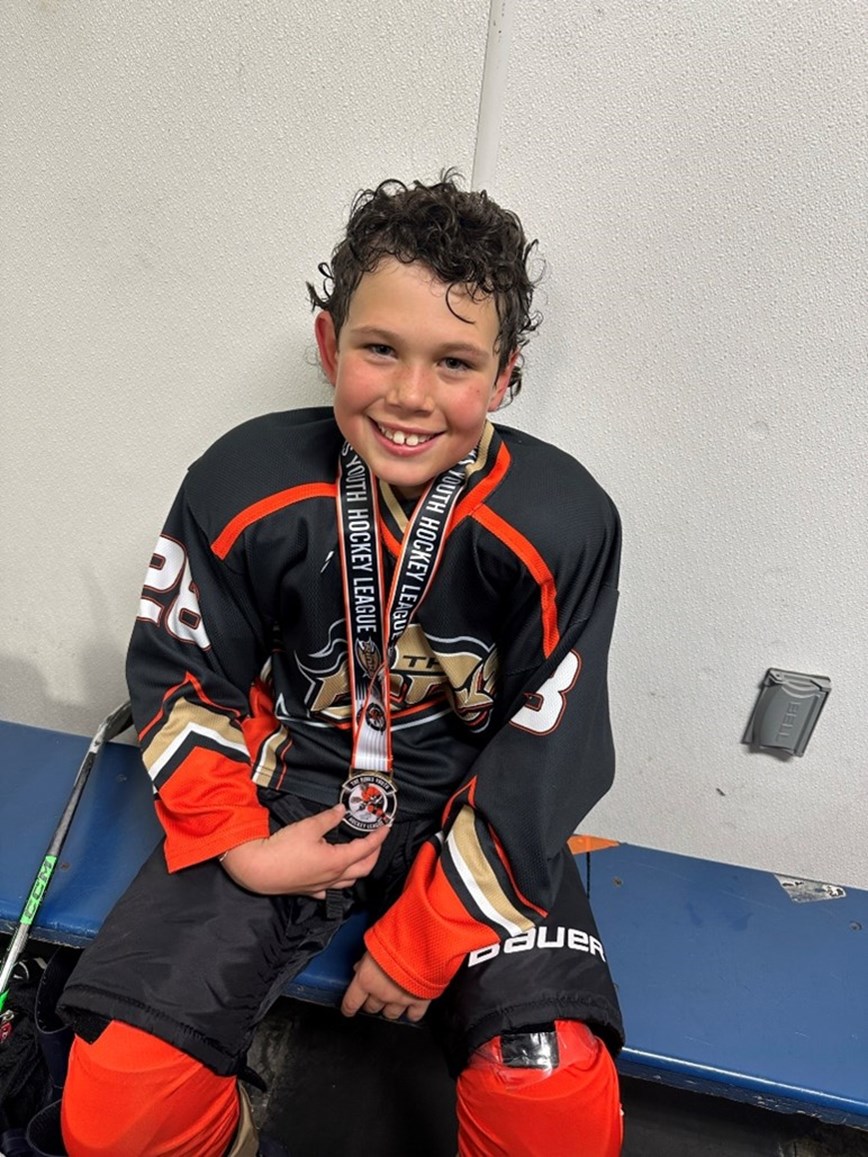 Yorba Linda ICE
Carter Fullerton
Carter Fullerton has been developing his hockey skills for the past few years. He has been utilizing all the tools the Rinks has to offer. He continues to develop his skills at our initiation clinics, as well as All World Hockey camps.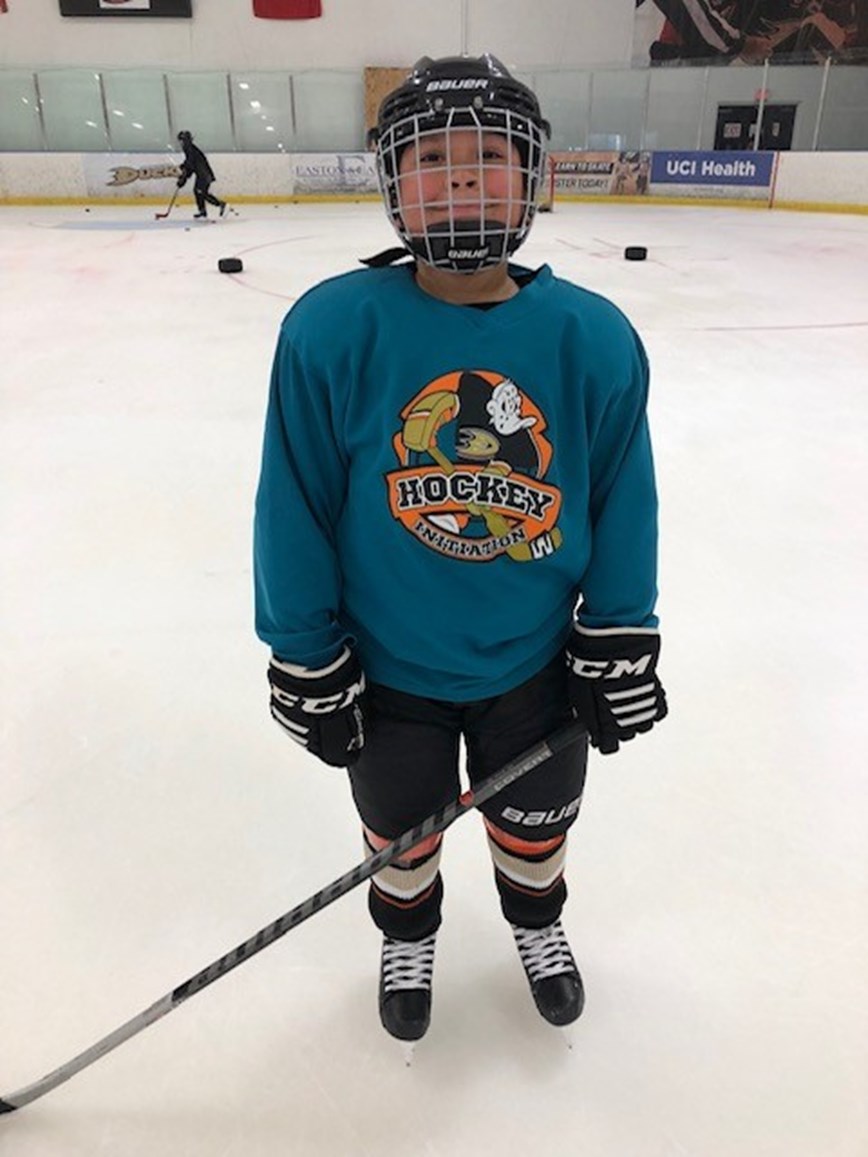 Irvine Inline
Landon Juarez & Eli Varon
This month's Players of the Month are Eli Varon and Landon Juarez. Eli and Landon signed up as goalies for our 12 and under division but they accepted a challenge by playing in 14 and under for the entire season. Both superstars pushed themselves all season. We are looking forward to watching these two grow within our leagues and appreciate the commitment they've shown!
Thank you Eli and Landon!