The Rinks & Great Park Ice and FivePoint Arena are dedicated to developing hockey players of all ages and skill levels through our Little Ducks, Hockey Initiation and Rec League programs
Congratulations to the players below, who exemplified what it means to be Player of the Month through their hard work and dedication to the sport!
Anaheim ICE
Tiago Gonzalez
Tiago is six years old and just started playing hockey this year. He has already worked his way to the rec league where he plays for team Wall E. Tiago is a little shy off the ice, but he is not shy about scoring goals on the ice. Tiago is a hard worker who listens to his coaches and is a great teammate. We all look forward to watching Tiago on his hockey journey. Congratulations Tiago!!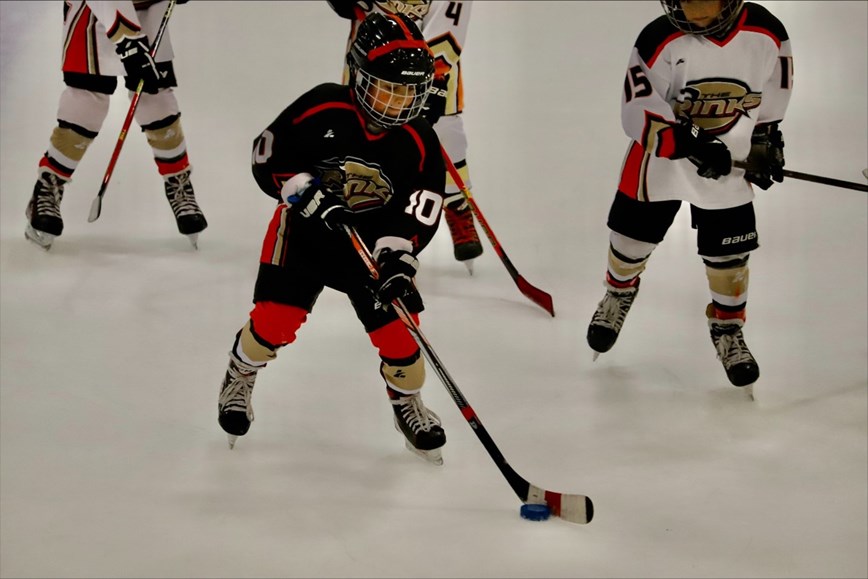 Great Park Ice
Ruslan & Dylan
This month's Players of The Month are the Nguyen brothers, Ruslan, and Dylan. Both have been a part of the Great Park Hockey family almost since we opened. Having participated in All World Camps, Hockey Initiations, and our Rec League. It has been a pleasure to watch these young hockey players develop both on and off the ice. The sky is the limit for Ruslan and Dylan, and I look forward to continuing to see them grow.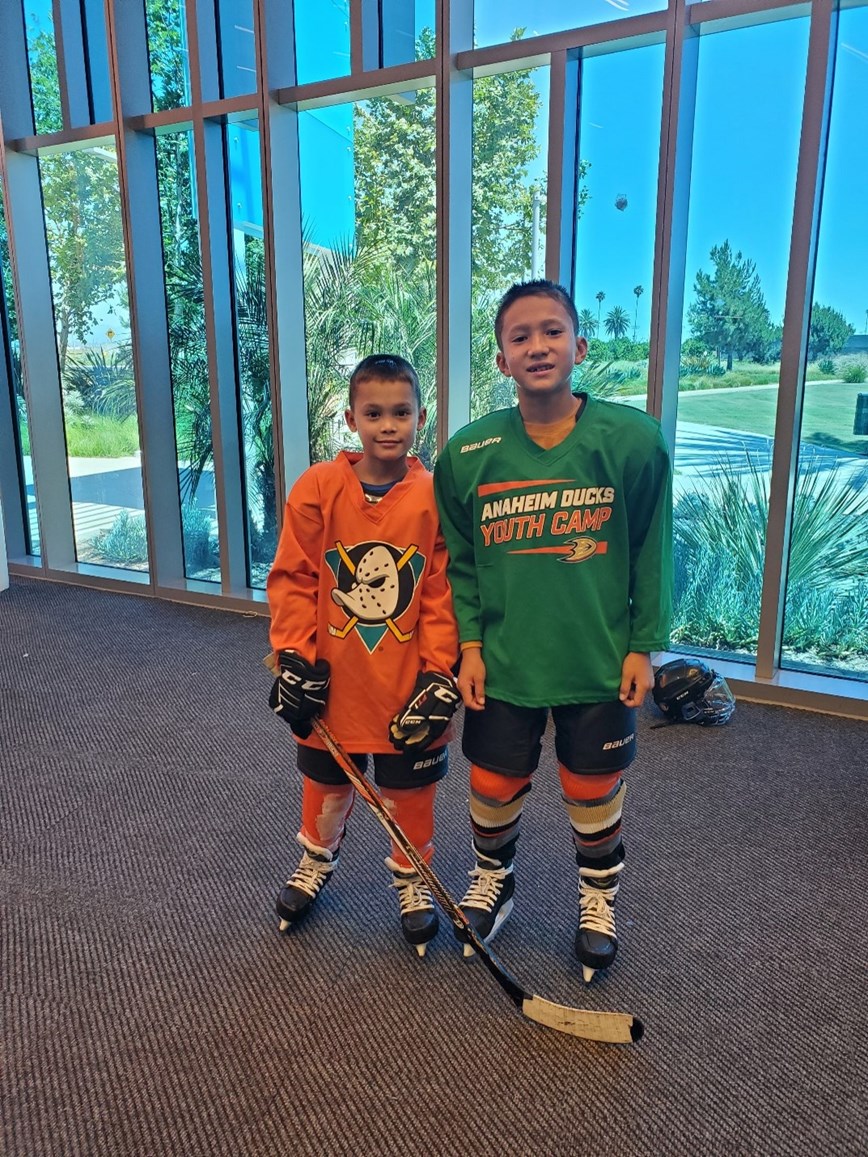 Lakewood ICE
Elias Noble
Congratulations Brody, 12 years old, on being the Lakewood Youth Player of the Month. Brody is currently playing in the West Rec league and has been playing since he was 9 and has loved it ever since he first started playing in Learn to Play. Brody loves scoring and doing goofy celebrations with his friends. Congratulations!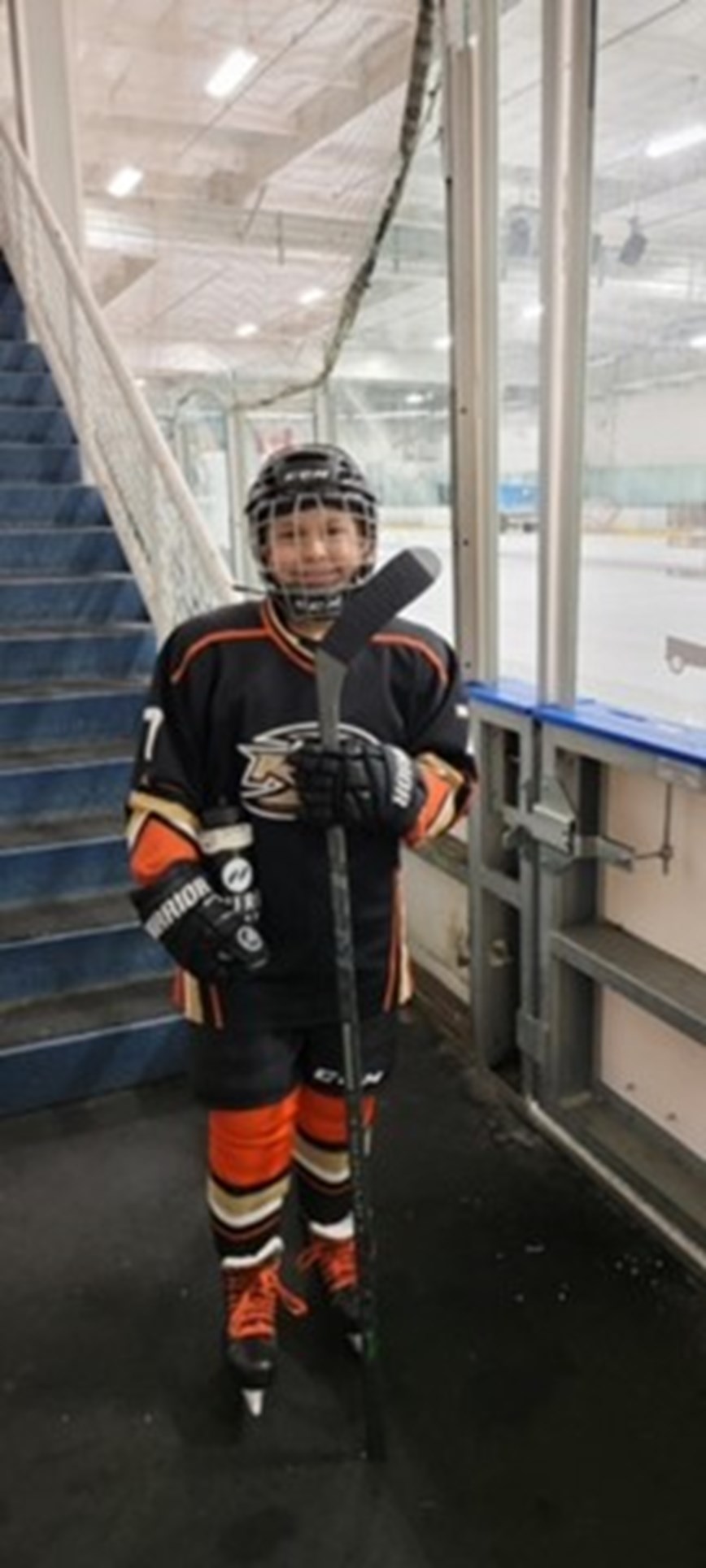 Poway ICE
Addalynn Snell
Keira loves hockey and she always looks forward to getting out on the ice and trying to get better.  Keira missed having regular ice time during the pandemic and was concerned about finding a team when she moved from Minnesota.  Keira has been thrilled with her experience playing at The Rinks – Poway Ice. Keira plays on the inhouse 10U team and is excited to continue to improve her knowledge of the game.  Congratulations, Keira!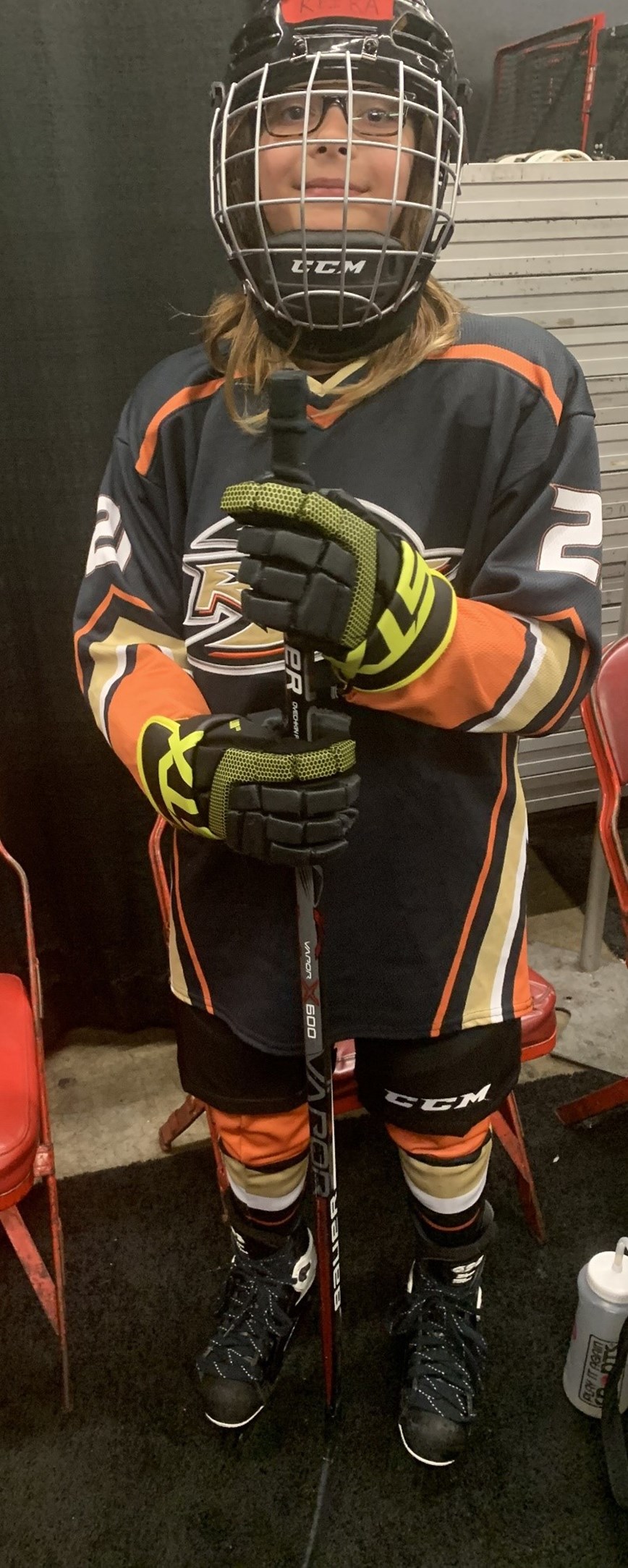 Westminster ICE
William Liao
William pushes himself every time he is on the ice.  William isn't afraid if falling, he listens well at instructions and treats everyone with respect. His favorite hockey team, of course, is the Ducks and his dream job is to play in the NHL!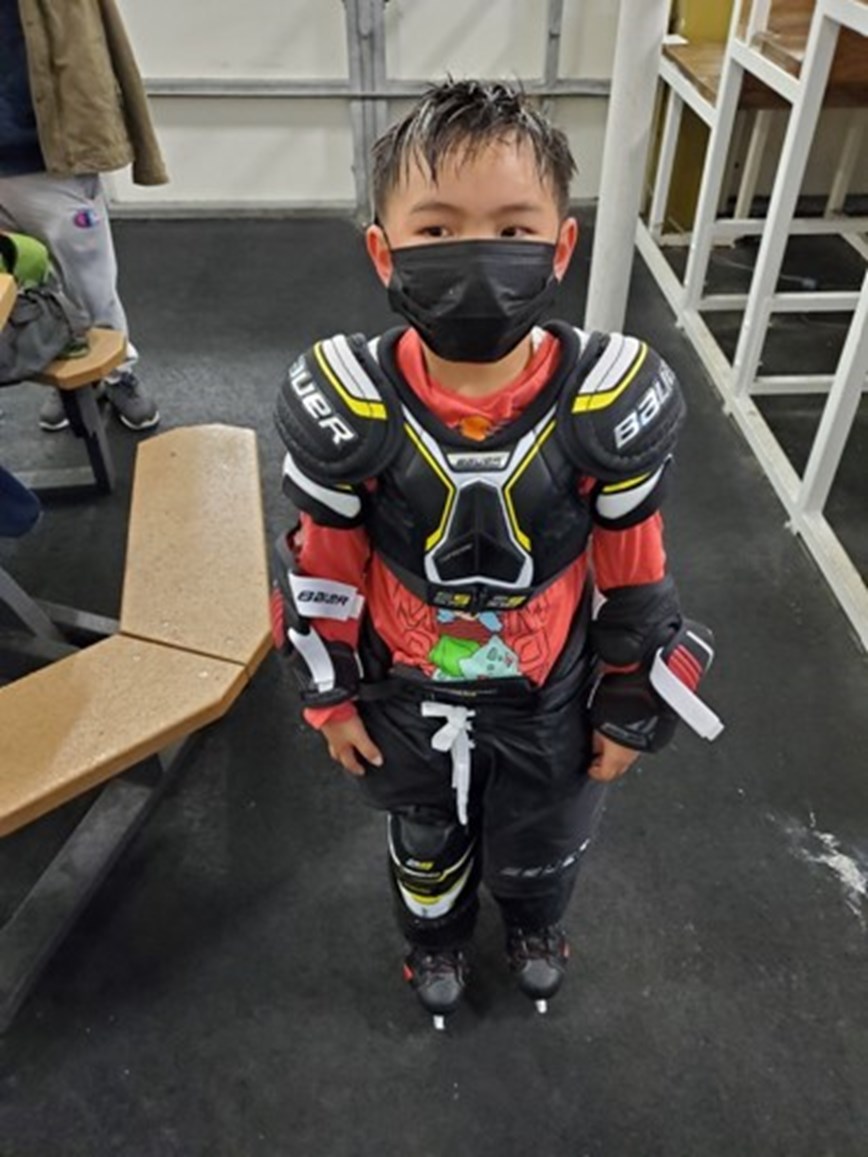 Yorba Linda ICE
Lucca Prestininzi
Caiden is continuing to develop his skills in The Rinks rec league. Caiden has been working hard and developing a skill while moving up levels each season. We are excited to see him continue his development.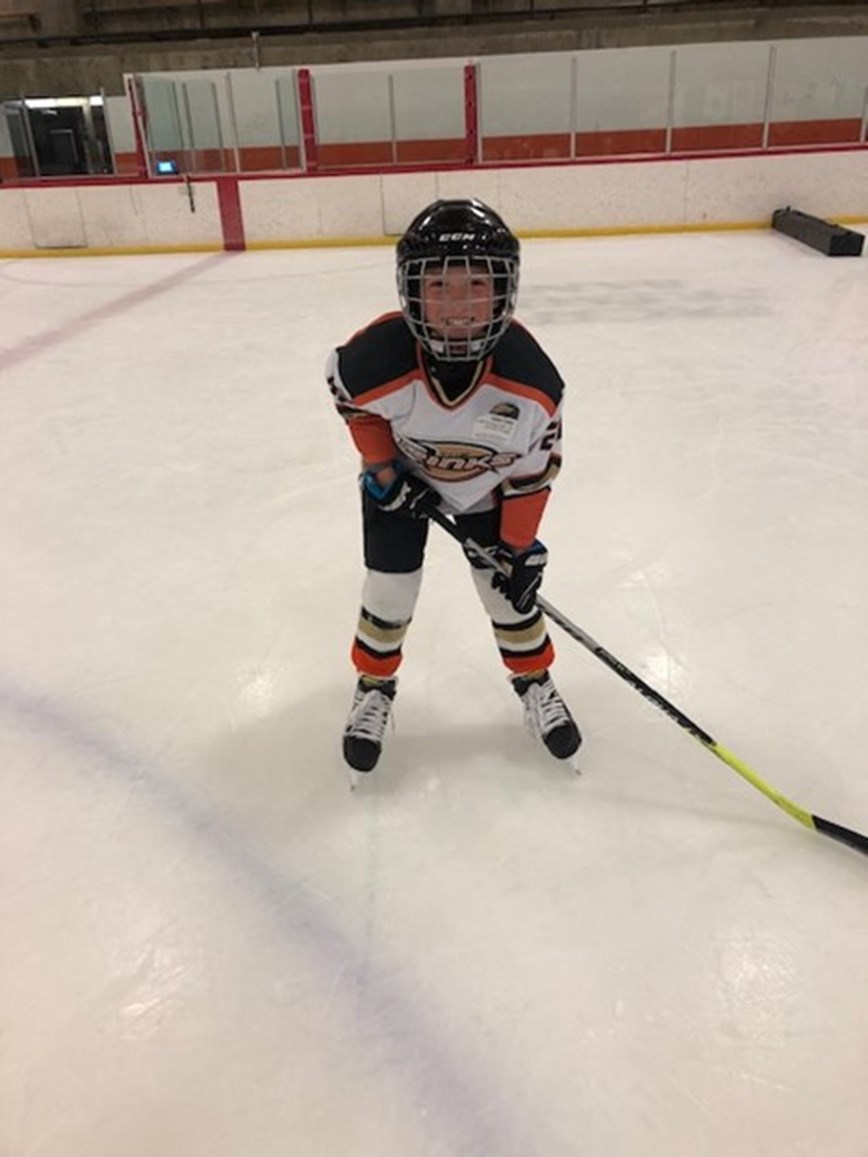 Irvine Inline
Aiden Bhatti
Aiden is an absolute powerhouse on the rink, putting all his effort on the floor when it comes to game time. Starting in ice hockey as a center position, his transition to roller has been nothing short of exceptional. Aideen is present for every bit of practice he can be and even helps lead them. When asked what his favorite part of the game is he simply responded, "just playing." We are looking forward to seeing him grow as a player!