The Rinks & Great Park Ice and FivePoint Arena are dedicated to developing hockey players of all ages and skill levels through our Little Ducks, Hockey Initiation and Rec League programs
Congratulations to the players below, who exemplified what it means to be Player of the Month through their hard work and dedication to the sport!
Anaheim ICE
Huckleberry House
When Huck shows up to the rink he's always hyped up and ready for gametime. At just five years old Huckleberry is one of the youngest players in the league. He doesn't let this stop him from being a difference maker on the ice. Huck loves pressuring the puck and setting up in front of the net. After completing his first season of 6u Huckleberry is looking forward to taking his passion into next season. Congratulations! Go Huck!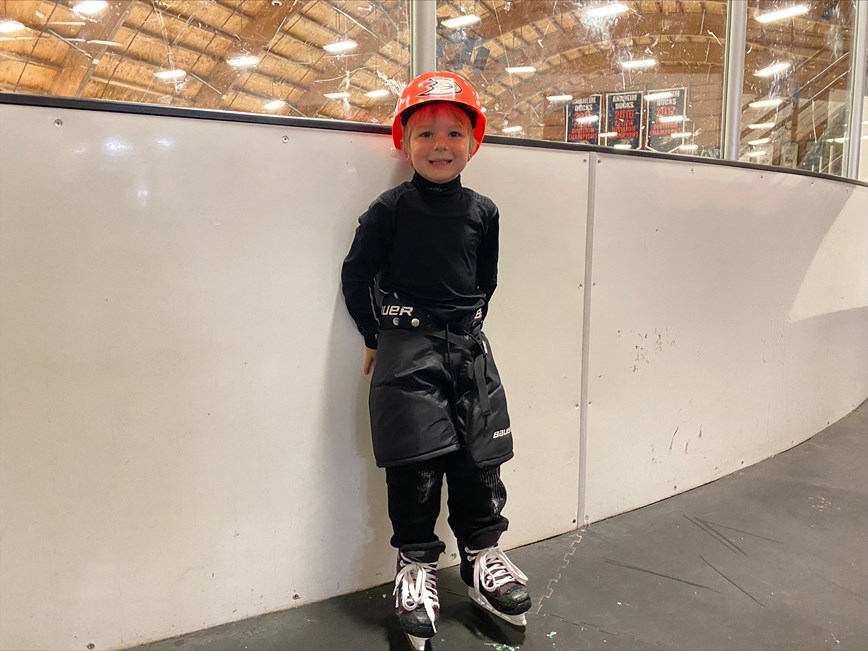 Great Park Ice
Conrad
Conrad is the brick wall in net for team Trailblazer in our 8U Winter Rec League.  He shows up early and ready for battle every game.  He is a true team player, encouraging others to do well. Watch this kid as he takes the ice with passion for the game and team spirit in mind.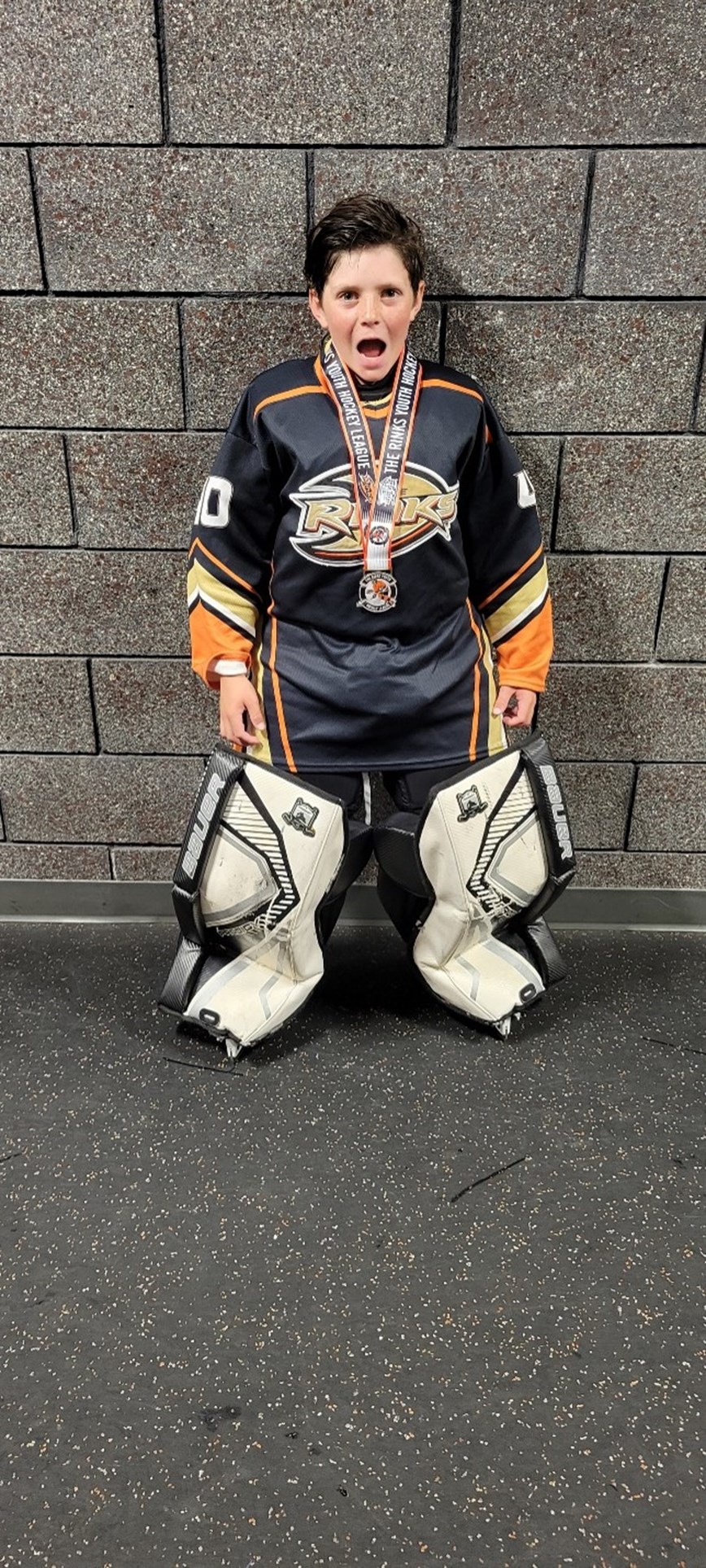 Lakewood ICE
Elias Noble
Congratulations Elias Noble on being selected for Westminster ICE Player of the Month!  He is currently playing in our Youth Rec Hockey League, and having lots of success!  Keep up of the good work Elias!  See below for some questions he answered for us:
Why do you play hockey?

I like playing hockey because of all the sensational feelings you get on the ice. You can go as fast as you want if you have the skill. Scoring is very satisfying; you could keep going just bent on the intention of scoring. The feeling of winning a game is almost indescribable. 
When did you start playing?

I started playing when I was 7.
Who is your favorite player?

My favorite player would be Wayne Gretzky, this is because his determination and ability to   overcome all challenges.
Who is your favorite team?

I don't have a favorite team yet, but I will start looking into the NHL.
Poway ICE
Addalynn Snell
Addalynn Snell, 8 years old has been playing hockey at The Rinks - Poway ICE for about a year. She is a huge hockey fan and her favorite play is Anze Kopitar. Addalynn first learned about the Learn to Play Hockey for free program during the pandemic, so she was so excited for the rink to return to regular programs, so she could sign up and start playing hockey. Congrats Addalynn!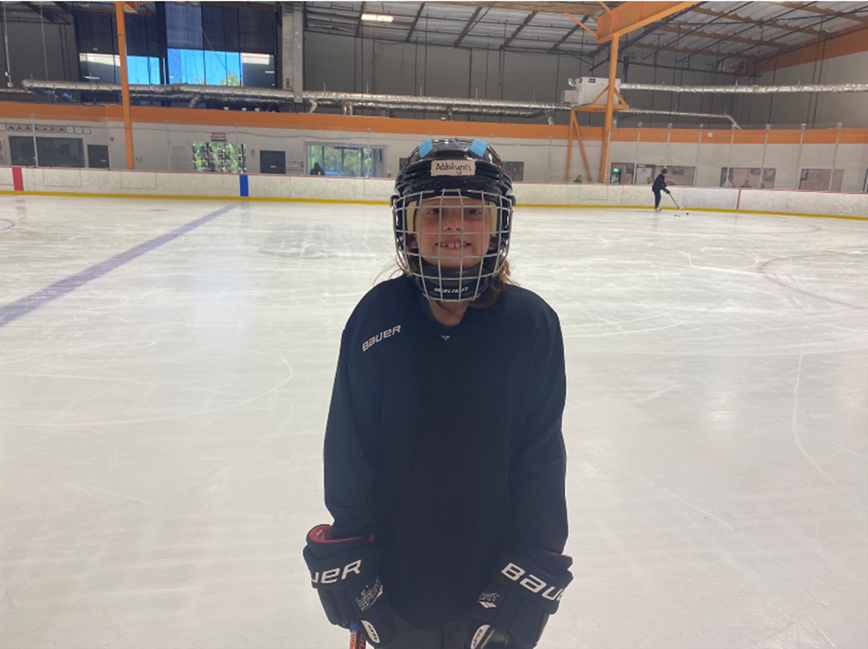 Westminster ICE
William Liao
William pushes himself every time he is on the ice.  William isn't afraid if falling, he listens well at instructions and treats everyone with respect. His favorite hockey team, of course, is the Ducks and his dream job is to play in the NHL!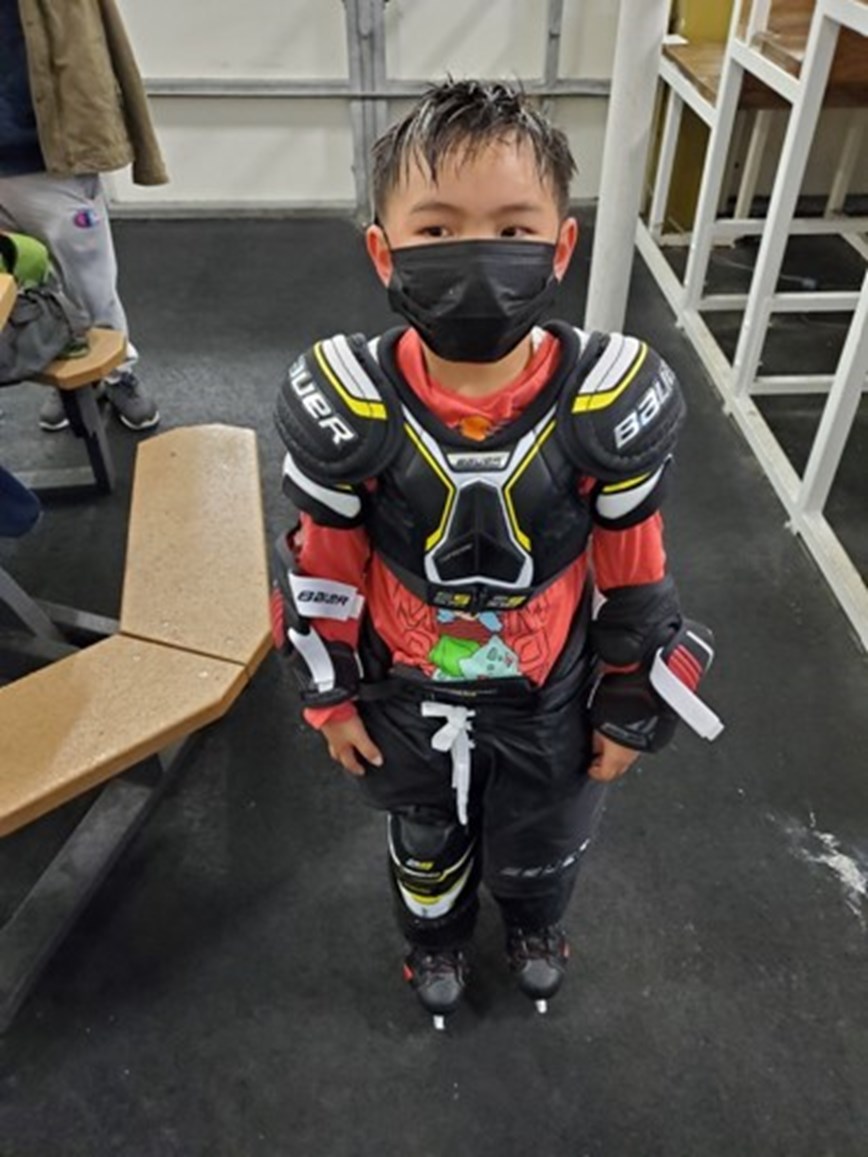 Yorba Linda ICE
Lucca Prestininzi
Caiden is continuing to develop his skills in The Rinks rec league. Caiden has been working hard and developing a skill while moving up levels each season. We are excited to see him continue his development.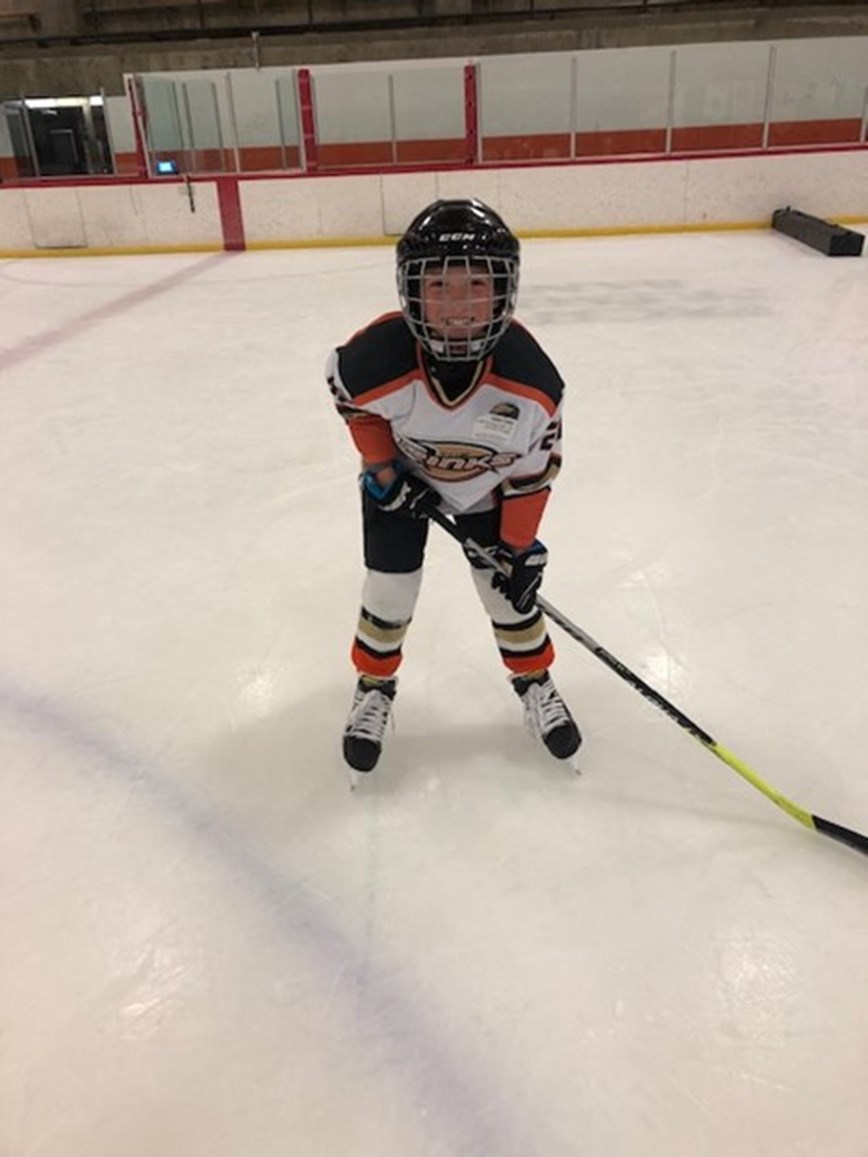 Irvine Inline
Cody Gonzalez
Cody is a prominent player at Irvine Inline. He consistently gives every bit of effort during his games. Outside of his exceptional playing ability, Cody maintains an upbeat attitude and is an absolute joy at our facility. We would like to say thank you for being part of our community and we look forward to seeing him grow within it!