The Rinks & Great Park Ice and FivePoint Arena are dedicated to developing hockey players of all ages and skill levels through our Little Ducks, Hockey Initiation and Rec League programs
Congratulations to the players below, who exemplified what it means to be Player of the Month through their hard work and dedication to the sport!
Anaheim ICE
Piper Aquino
Piper has only been playing hockey for a short amount of time but has improved greatly through her hard work and dedication. Not only does she push herself every clinic, but she can also be seen putting in extra work at public skate. Piper's passion for hockey inspires her classmates to keep trying and be the best version of themselves. Congratulations Piper!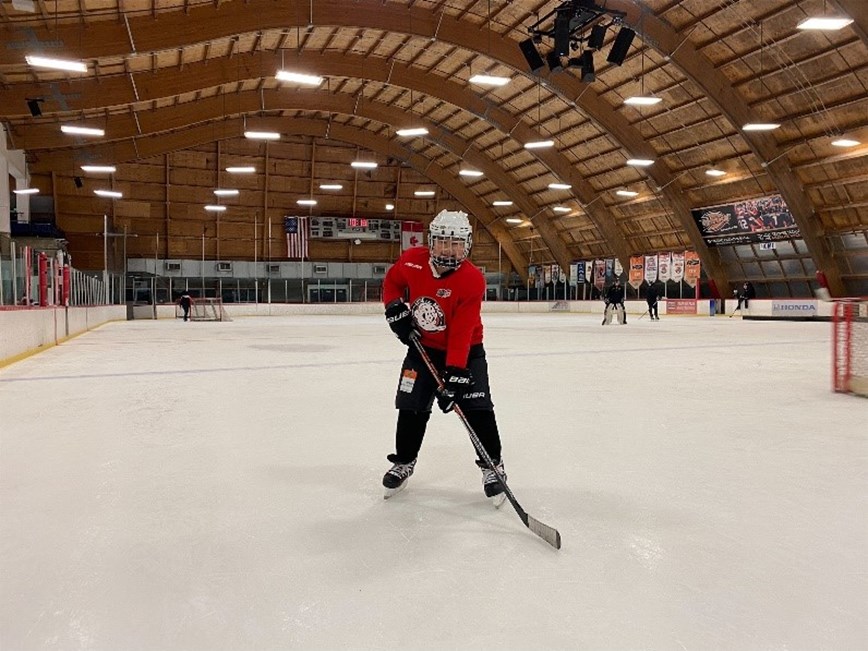 Great Park Ice
Kaya Ochoa
This month's Player of the Month is Kaya Ochoa!  Kaya started his hockey adventure at the very beginning, in our Skating Classes.  His hard work through our Learn to Skate Basic classes set the foundation for him to jump into our Hockey Programs.  Kaya followed our Hockey Road Map and successfully completed Little Ducks, Hockey Initiation 1 and 2, and is currently playing in his 1st season of Rec League.  Kaya is always at the rink, always has a smile on his face and it has been a pleasure to watch his development.  I am looking forward to seeing Kaya continue to grow as a hockey player and young man...the sky's the limit for Kaya! Congratulations again!!!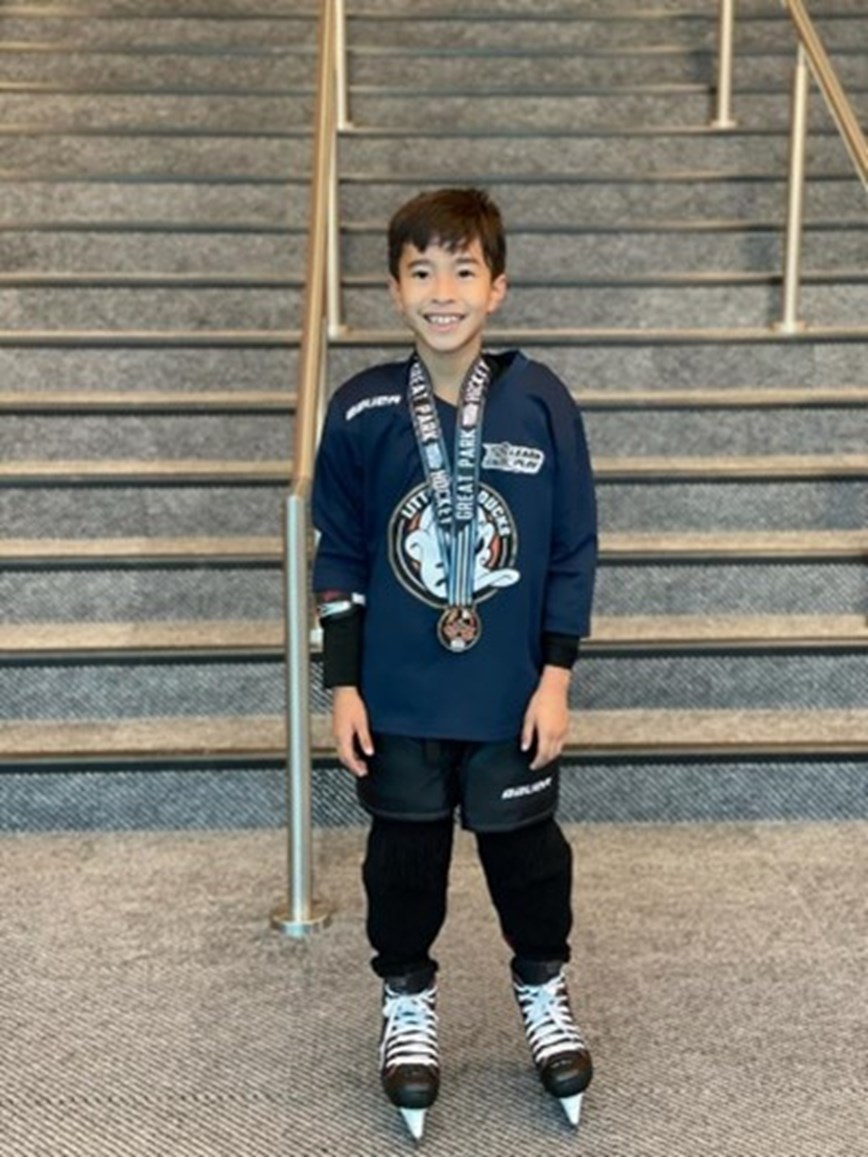 Lakewood ICE
Liam
Liam has been with our programs for a few years now, starting with Learn to Play and currently he's a part of our In-House League.  His favorite team is the Anaheim Ducks, and his favorite player is Corey Perry.  He enjoys the feeling of being able to zoom across the ice and shoot the puck hard!  Liam is a strong player who works hard, always trying to improve, while having fun! Keep up the good work Liam!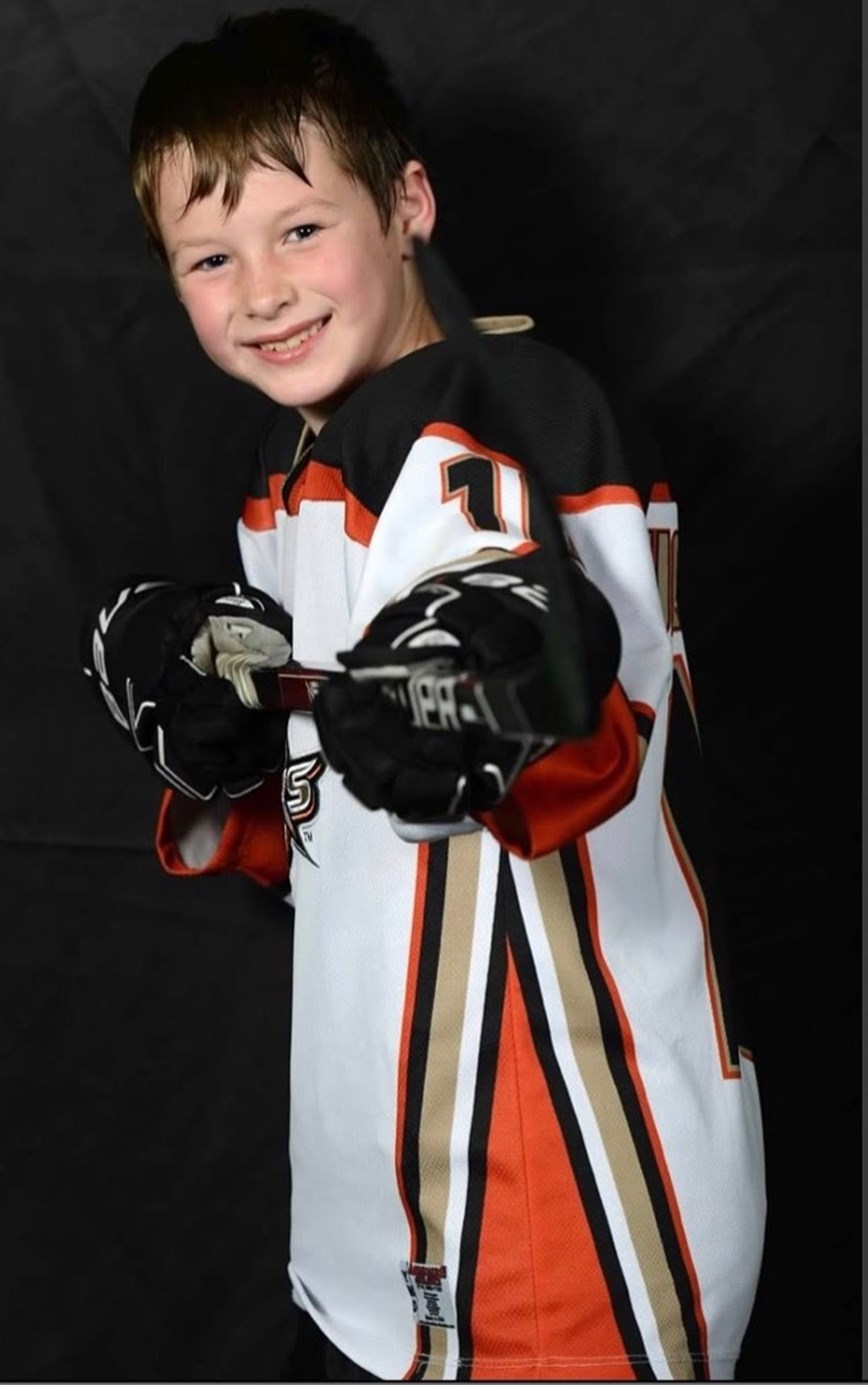 Poway ICE
Val
Val was inspired to play hockey after going to the Anaheim Ducks First Flight Field Trip through the S.C.O.R.E. program. Valentino started in the learn to skate program in March of 2020. Unfortunate after 2 sessions the Covid shutdown hit. Val was anxious to get back on the ice any opportunity he could. He started with a few learn to skate sessions and some private coaching at the end of summer. After a few months later he joined Hockey Initiation program and started playing on the 10U rec league at Poway Ice. It was rough at first but after a few bumps, bruises and figuring out the different positions on the ice, Val got the hang of it. In his own words he is "Unstoppable". He just had his 9th birthday, which he celebrated by going to a Gulls Game. Val's favorite team are the Ducks and the Gulls. He hopes to be drafted as the NO 1. Defenseman by the Ducks when he is old enough.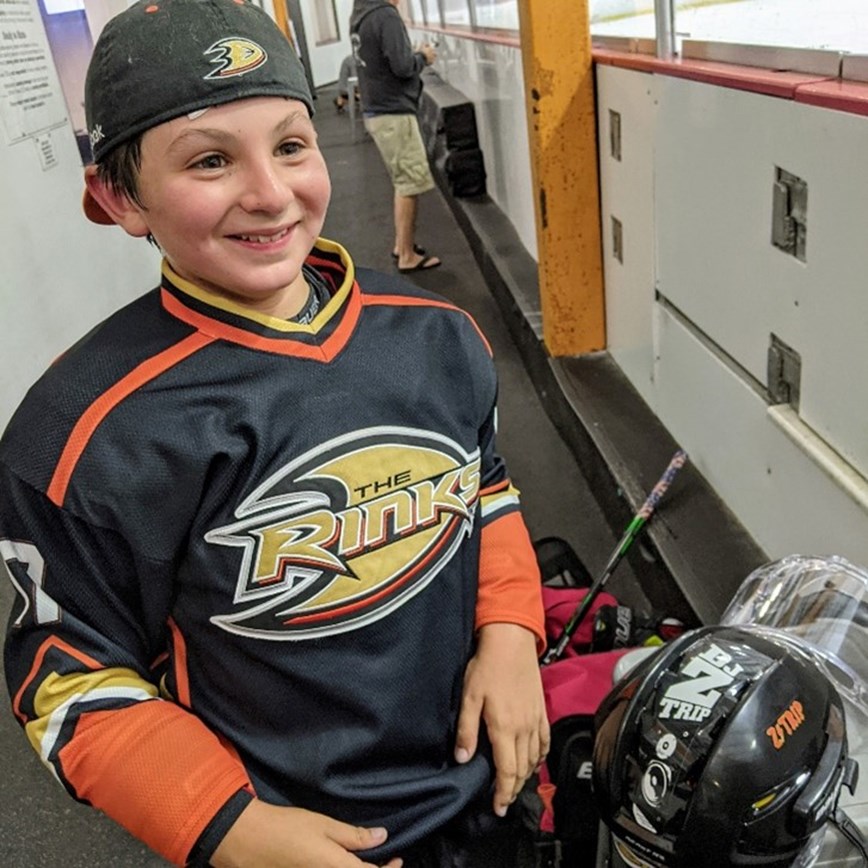 Westminster ICE
William Liao
William pushes himself every time he is on the ice.  William isn't afraid if falling, he listens well at instructions and treats everyone with respect. His favorite hockey team, of course, is the Ducks and his dream job is to play in the NHL!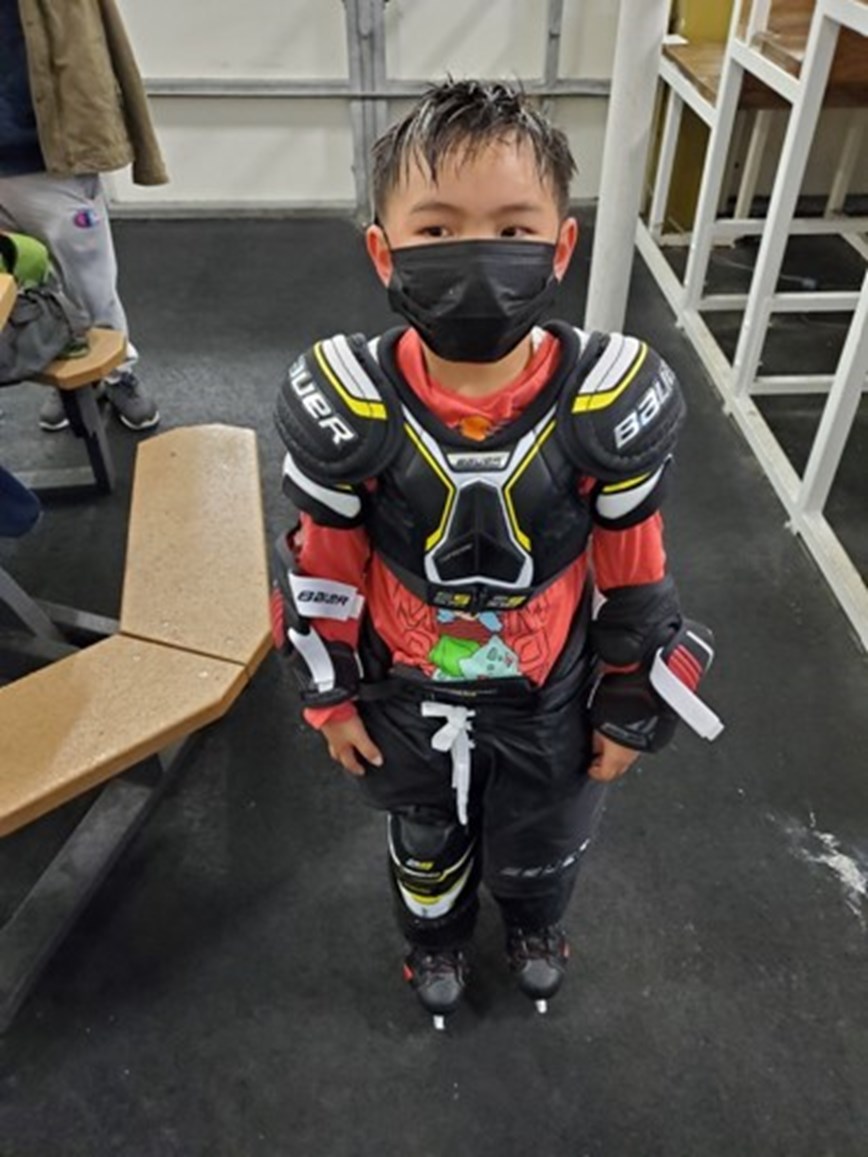 Yorba Linda ICE
Landon Miller
Landon Miller has been in the little Ducks program for the past few years. With his hard work and commitment, he has been developing his skills at a very fast rate. He is currently playing for the 10U Phantoms in-house team and recently transition to goaltender. Our staff at Yorba Linda ice are excited to continue working with him, helping him develop and grow more as a goalie or player.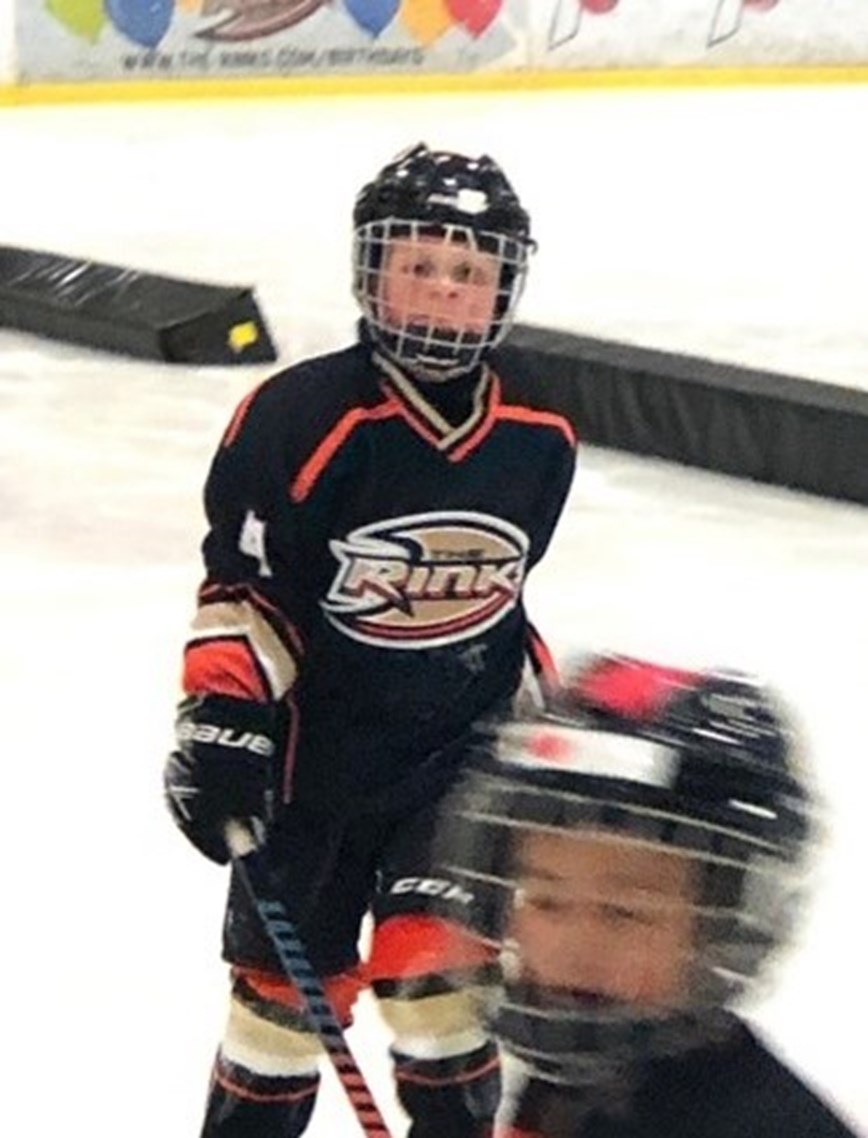 Irvine Inline
Brooklyn
Brooklyn is a figure skater who decided to play on her brother's hockey team one season and has never looked back!  She's an aggressive defender who loves being part of a brother/sister duo where she handles the defense and William takes care of the scoring.