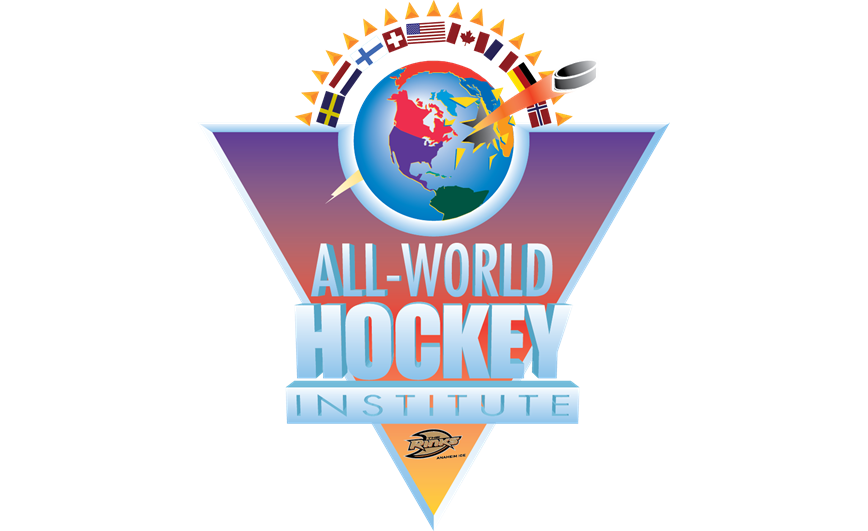 2020 All World Hockey Institute
The All-World Hockey Institute was founded on our philosophy of grassroots development. Our programs emphasize skill development, proper technique, game knowledge and sportsmanship. This approach allows players the opportunity to reach their highest potential. Our camps feature challenging programs with professional instruction available for all levels of players from novice to AAA, we have a camp for you!
Youth Day Camps & Adult Skills Workouts
Youth Player Workout (YORBA LINDA ICE ONLY) - Designed for all players looking to get an edge on skill development. Our staff will develop your youth hockey player using comprehensive instruction in a controlled and friendly environment, making learning fun.  Each session will consist of on ice drills, fun and games.
Young Guns - Designed for current Hockey Initiation, Little Ducks, and other beginner level hockey players ages 5-12. Join us for a great skill development clinic focused on proper techniques, great instruction and FUN!
The Player Workout - For our A/B/BB/Rec League players ages 9 & above with intermediate skating, puck handling & playmaking skills. Designed for all players looking to get an edge on skill development. Each session will consist of drills emphasizing skating, puck handling, dekes and shooting. 
Elite Skate - Designed for our AAA/AA/High School players. Each session will consist of drills emphasizing overspeed skating, flow drills, passing, dekes and shooting. Come join us and get your edge back!
Adult Dangles & Skills Workout - Designed for all adult players looking to get an edge on their skill development or just get a solid workout. Simple explanations in a friendly environment will make learning fun. 
*Due to Covid-19 limitations on programming guidelines we have adjusted our day camp program models and schedules. If you have questions, please contact Director of Hockey, Rick Hutchinson rhutchinson@therinks.com for assistance.*
Cost - $25 per camp, **FULL EQUIPMENT REQUIRED**
Sigh Health Declaration
*REMINDER - Health Declarations must be signed EVERY DAY that the participant is taking part in programming.*
Youth Player Workout
*Yorba Linda ICE Only*
Young Guns
The Player Workout
**Designed for players age 9 & older with intermediate hockey skating, puck handling and playmaking skills.
Youth Inline Skills Camp - $20 per camp
Adult Inline Skills Camps - $20 per camp
Adult Dangles & Skills Workout
Goalies skate free; please contact the Hockey Manager at the rink you'd like to participate with to reserve your spot
PLEASE NOTE THE FOLLOWING POLICIES WITH REGARDS TO RETURNING TO THE RINKS
Entering the rink
Practice social distancing of a minimum 6 feet while waiting to enter the rink
You may be required to take a temperature check before entering the rink

Parent (or adult participant) must digitally sign a Health Declaration on behalf of the participant before being allowed to enter the facility.  This declaration must be re-signed every day of participation: 

Health Declaration

A mask must be worn by all participants and spectators while in the facility. 

Participant should arrive to the rink 15 minutes before the session, No earlier

Participant is allowed a maximum of ONE spectator to be in the facility during the session

Once you have entered the rink the participant must check in at the designated area and receive the admission sticker for the session

Admission sticker must always be worn by the participant in a visible place during the session
Locker rooms
Currently locker rooms are not available
Players should plan to dress in their gear as much as possible prior to arriving to the rink
On the ice
Please follow all instructions, guidelines and procedures outlined by the rink 

All participants must wear a mask while on the ice

Please always practice social distancing guidelines while visiting 

your rink.

The maximum number of participants on each session will be strictly regulated (as per CDC, State, and County guidelines)
After your session
Participants must wear a mask after exiting the ice surface and keep it on while in the facility

Participant should leave the facility no more than 15 minutes after the completion of the session
We are closely monitoring government, state and local policy changes, Centers for Disease Control (CDC) guidelines, and public health advancements and will continue to make any necessary changes that will be appropriate to our protocols and procedures.