Get on the rink for public skating!
The Rinks offer daily public ice skating and roller skating sessions. We have a variety of rental skate options, including both hockey and figure skates at our ice rink locations as well as roller skates and roller blades at our inline locations. We also offer skate mates for new skaters or skaters that may need a little extra assistance on the rink. Visit a specific Rinks location page below for more information on pricing and schedule and view upcoming themed skate nights! 
VIEW ALL UPCOMING SESSIONS & BUY PASSES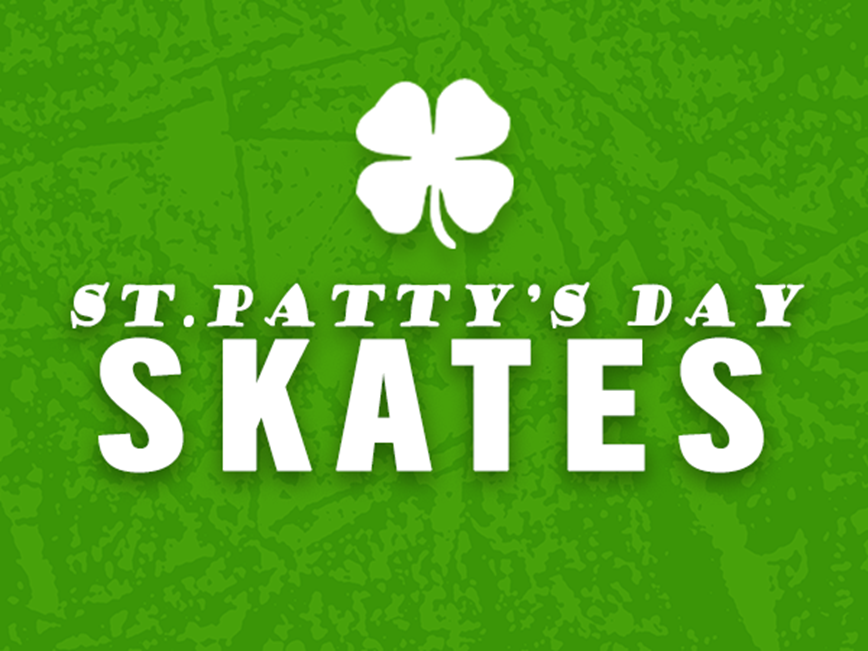 March Themed Skates
Great Park Ice
Luck O'Skate 

Friday - March 17, 8:00 - 10:00 p.m.
Lakewood ICE
St. Patrick's Skate 

Friday - March 17, 7:15 - 9:15 p.m.
WEAR GREEN FOR A FREE SKATE RENTAL!
Yorba Linda ICE
Shamrocks & Shenanigans 

Friday - March 17, 7:00 - 8:30 p.m.